Alex Jones Accuses Piers Morgan of 'Mind Control' in Contentious Interview
Published By admin with Comments 1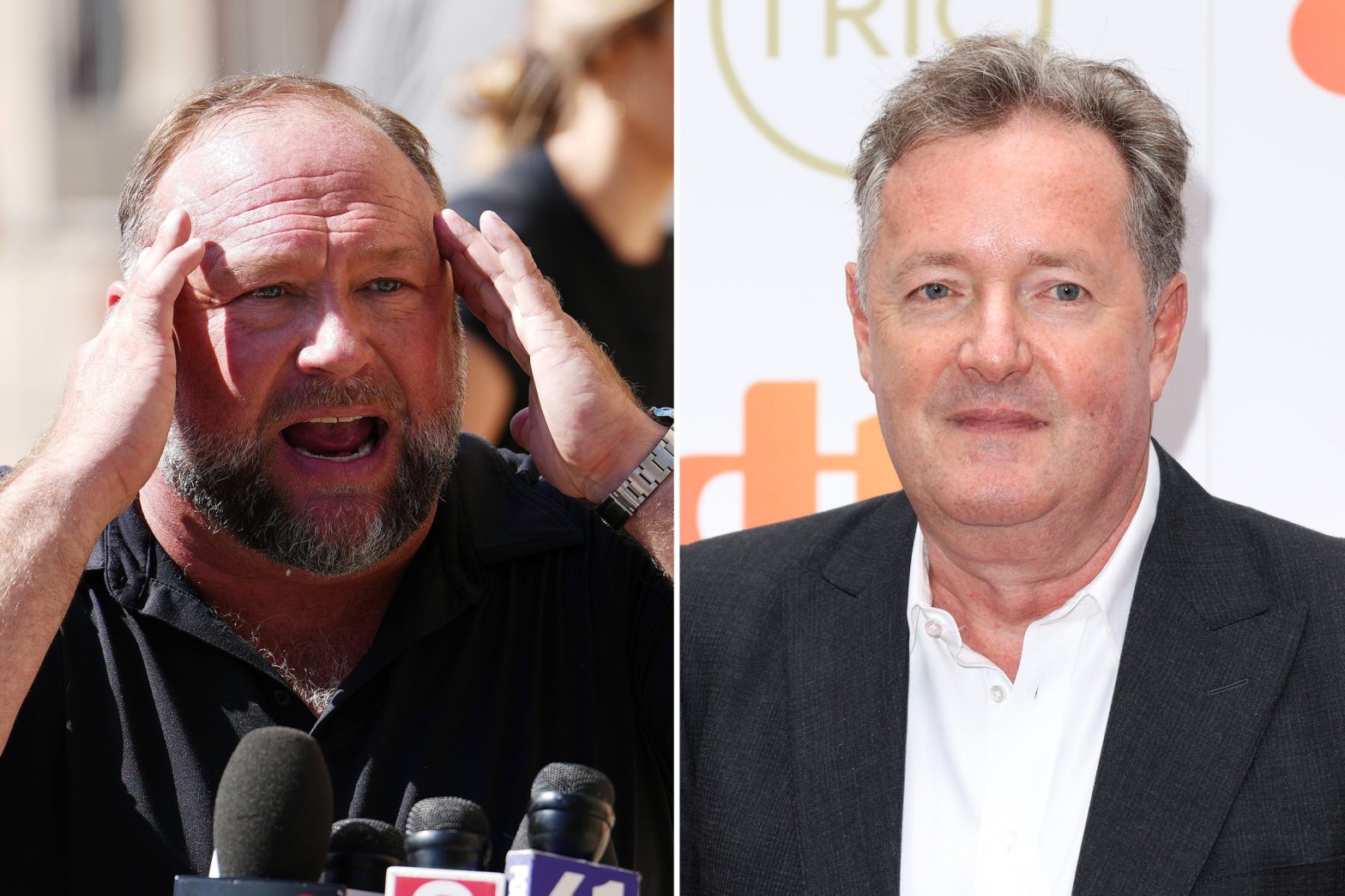 Infowars conspiracy theorist Alex Jones accused British broadcaster Piers Morgan of engaging in "mind control" during a contentious interview that ended abruptly.
Following a roughly 30-minute argument, Morgan called Jones "utterly contemptible" before ending their discussion in an interview released on Thursday. Jones accused Morgan of attempting to "put things into [his] mouth" during the exchange, urging viewers to visit his website for "the truth" before protesting that he was not allowed to discuss topics such as "the new world order" and "the global government."
"Don't let Piers mind-control you," Jones said as Morgan admonished him for promoting falsehoods that harmed the families of Sandy Hook Elementary School massacre victims.
Last year, courts ordered Jones to pay nearly $1.5 billion to families of the Sandy Hook victims for promoting conspiracy theories that included false claims that the mass shooting was staged.
Content retrieved from: https://www.newsweek.com/alex-jones-accuses-piers-morgan-mind-control-contentious-interview-1773466.