70% of White evangelical parents say it's very important that their kids have similar religious beliefs to theirs
Published By admin with Comments 1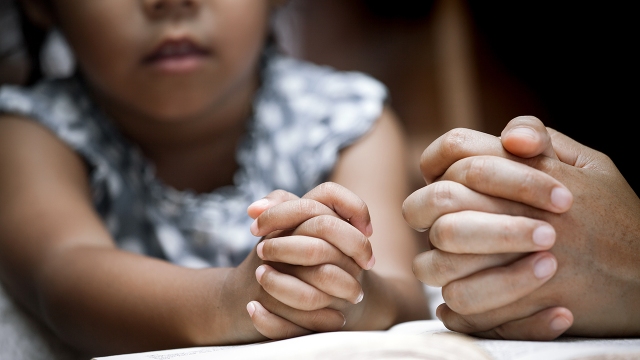 About a third (35%) of U.S. parents with children under 18 say it's extremely or very important to them that their kids have similar religious beliefs to their own as adults, according to a recent Pew Research Center survey. But attitudes on this question vary by the religious affiliation of the parents.
White evangelical Protestant parents are twice as likely as U.S. parents overall (70% vs. 35%) to say it's extremely or very important that their children grow up to have religious beliefs that are similar to their own. Some 53% of Black Protestant parents also express this view. Fewer Catholic (35%) and White non-evangelical Protestant parents (29%) say this is extremely or very important to them. And only 8% of religiously unaffiliated parents – those who describe their religious views as atheist, agnostic or "nothing in particular" – say the same.
The survey was conducted among Americans of all religious backgrounds, including Jews, Muslims, Buddhists and Hindus, but it did not obtain enough respondents from non-Christian groups to report separately on their responses. (Read more about why the Center typically can't report the views of smaller U.S. religious groups.)
Views on this question also differ by how frequently parents attend religious services. Parents who attend religious services weekly or more often are more than three times as likely as those who attend less often to say it's important to raise children who will share their religious views (76% vs. 21%).
Content retrieved from: https://www.pewresearch.org/fact-tank/2023/02/06/70-of-white-evangelical-parents-say-its-very-important-that-their-kids-have-similar-religious-beliefs-to-theirs/.