Neo-Nazi leader and Maryland woman allegedly plotted to 'completely destroy' Baltimore, Justice Department says
Published By admin with Comments 1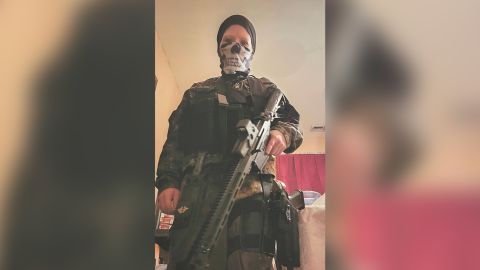 Two people charged with conspiracy to damage energy facilities – a neo-Nazi leader and a woman with whom he had a personal relationship – allegedly planned to attack electrical substations encircling Baltimore and "completely destroy" the entire city, according to federal court documents.
The Justice Department has charged Brandon Clint Russell and Sarah Beth Clendaniel with conspiracy to damage energy facilities, alleging that the Maryland-focused plot was driven by ethnically or racially motivated extremist beliefs.
They "conspired to inflict maximum harm on the power grid," Tom Sobocinski, who heads the FBI's field office in Baltimore, said during a news conference Monday. "The accused were not just talking, but taking steps to fulfill their threats and further their extremist goals."
The charges come as domestic violence experts have warned that attempts by extremist groups to attack power facilities are trending up.
Clendaniel will make her initial appearance at Baltimore's federal courthouse at 2 p.m. ET, and Russell will appear at a courthouse in Florida at 1:30 p.m. ET, according to the Justice Department.
Content retrieved from: https://www.cnn.com/2023/02/06/politics/justice-department-energy-facilities/index.html.