"You can't be anti-Scientology if you're part of [Tom Cruise's] family, you will be disconnected — look at his daughter Suri."
Published By admin with Comments 0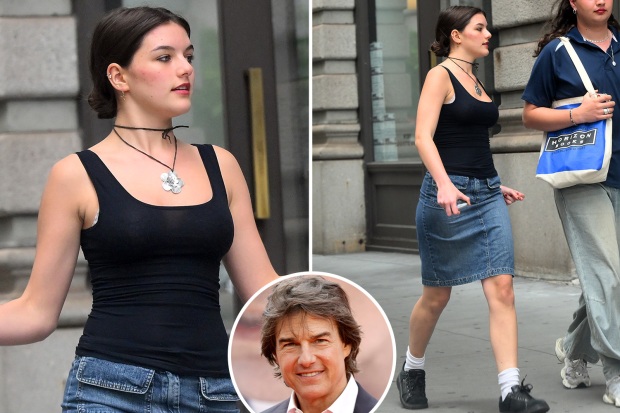 Suri has reportedly not seen Top Gun star Tom in more than a decade after her mom divorced him when she was five.
Katie gained sole custody of Suri in 2012, along with a generous settlement that has Tom paying a reported £325,000 a year for his daughter's care.
After the split, Katie took Suri to New York which was 2,400 miles away from LA-based Tom.
The actor has been accused of putting his religion before his daughter, with ex-Scientologists claiming he has been ordered to shun Katie and Suri as non-believers.
High-profile former church member Samantha Domingo, daughter-in-law of opera singer Placido, spoke about the religion in 2019.
She said, "You can't be anti-Scientology if you're part of Tom's family, you will be disconnected — look at his daughter Suri."
She added that the church, which believes mankind is descended from an alien race of gods, viewed Suri "as a spiritual being in Tom's daughter's body".
Content retrieved from: https://www.the-sun.com/entertainment/8449553/suri-cruise-tom-katie-holmes-daughter-nyc/.