Women tied to Arizona polygamist sect held in jail on kidnapping charges
Published By admin with Comments 1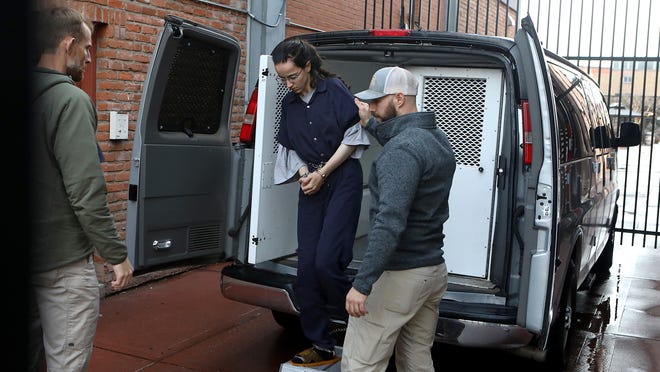 Two of the women tied to northern Arizona polygamist sect leader Samuel Rappylee Bateman will return to federal court for a joint preliminary hearing in Flagstaff on Thursday. Both remain in custody without bond.
The FBI has charged Naomi Bistline, Donnae Barlow, both 24, and Moretta Rose Johnson, 19, with kidnapping and obstruction of justice in a related child safety case involving Bateman.
Bateman, a self-proclaimed prophet of the polygamist splinter sect the Fundamentalist Church of Latter-Day Saints in Colorado City, Arizona, took all three women as wives, federal prosecutors say.
During a detention hearing Tuesday, U.S. District Court Judge Camille D. Bibles ordered Bistline to remain in federal custody throughout the duration of her case, the same determination she made for Barlow the previous week.
Both women appeared separately in court wearing navy blue jail scrubs that hung loosely off of their thin frames and spoke only through their attorneys.
Content retrieved from: https://www.azcentral.com/story/news/local/arizona-breaking/2022/12/13/hearings-set-for-women-tied-to-northern-arizona-polygamist-sect/69725067007/.