US white supremacists found guilty of gay pride riot plot
Published By admin with Comments 0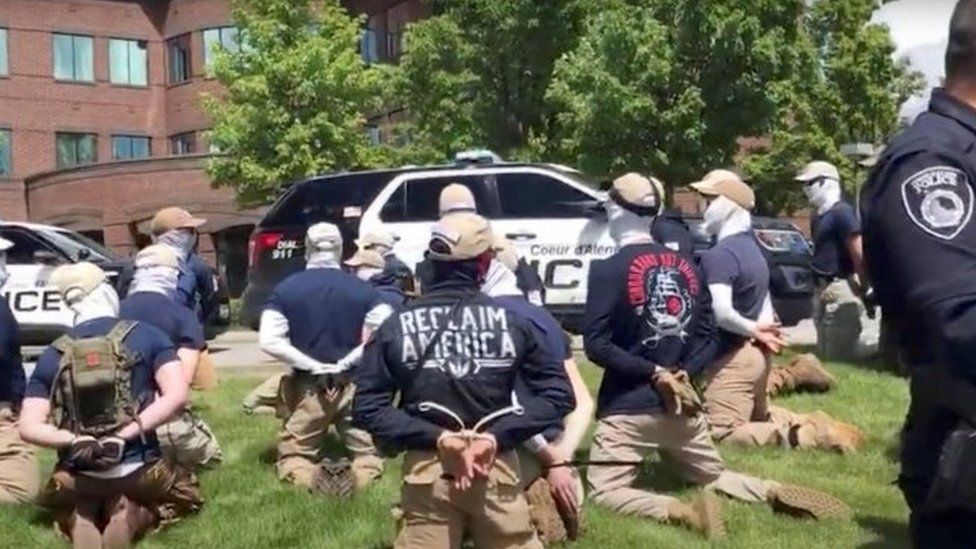 An Idaho jury has convicted five members of a white supremacist hate group for plotting to riot at a gay pride event.
The men and dozens other members of the Patriot Front group were arrested last June after a resident spotted them with masks and shields getting into a lorry.
Police were called and found riot gear and a smoke grenade in the vehicle.
The lorry was stopped near where the North Idaho Pride Alliance was holding an event in the city of Coeur d'Alene .
Photos and videos emerged on social media at the time, showing the accused in masks kneeling on the grass with their hands tied behind their backs.
The police said they were alerted by a local resident, who called them to say that it "looked like a little army" was loading up into the lorry.
Forrest Rankin, Devin Center, Derek Smith, James Michael Johnson and Robert Whitted were convicted on Thursday of misdemeanour charges of conspiracy to riot. and are due for sentencing later on Friday.
Content retrieved from: https://www.bbc.com/news/world-us-canada-66271505.