Ultra-Orthodox party demands 2G, 3G remain in place to support 'kosher phones'
Published By admin with Comments 1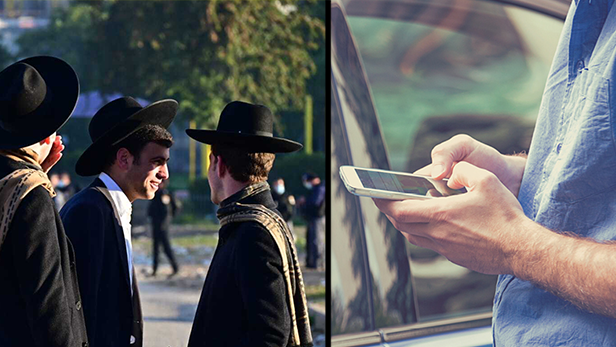 After over 18 months in political wilderness, power-hungry right-wing factions, like United Torah Judaism and Shas, are back with a host of unorthodox demands, including keeping outdated cellular antennas from going obsolete
The Likud and the ultra-Orthodox United Torah Judaism parties signed a coalition agreement on Wednesday morning, a day before the new Israeli government was to be sworn in.
The deal between the two parties, which reflects several demands for legislation by United Torah Judaism (UTJ) in exchange for joining the government, includes a clause that could halt advances for Israel's communication infrastructure and and its technological development.
One piece of legislation demanded by the ultra-Orthodox party would halt the Communications Ministry's program to completely phase out 2G and 3G cellular networks gradually, leading up to a total shutdown in 2025, in order to install the more advanced 5G network.
The ultra-Orthodox, or Haredi community is interested in keeping 2G and 3G connectivity systems in place because most of the so-called "kosher" phones – which do not have internet or social media capabilities to prevent the user from seeing forbidden websites or videos – are usually old models, that only run on these networks.
Content retrieved from: https://www.ynetnews.com/magazine/article/h1g47liys.