The haters and conspiracy theorists back on Twitter
Published By admin with Comments 1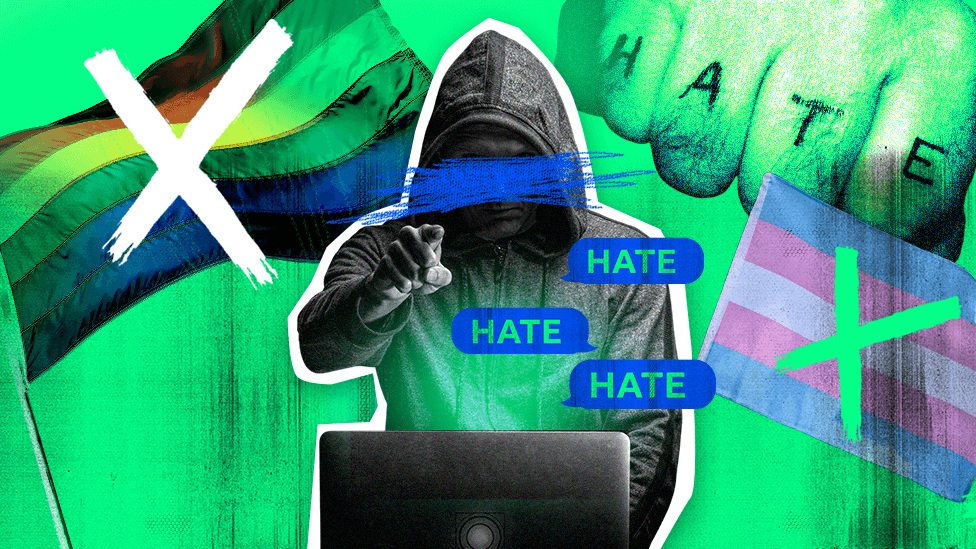 Hundreds of accounts that were recently allowed back on Twitter have been spreading abuse or misinformation, a BBC investigation has found.
In exclusive research, BBC Monitoring analysed over 1,100 previously banned Twitter accounts that were reinstated under new owner Elon Musk.
We found evidence of problematic content posted on the platform in over a third of them.
Mr Musk says he is a "free speech absolutist". In November, he announced a "general amnesty" to suspended accounts that had "not broken the law or engaged in egregious spam".
Twitter's rules prohibit violence, direct attacks and threats towards others on the basis of, for example, race, sexual orientation and gender, as well as slurs, tropes or other content that intends to "dehumanise, degrade or reinforce negative or harmful stereotypes".
The site also claims to take a "zero tolerance" approach towards any material that features or promotes child sexual exploitation.
However our research indicated a number of the reinstated accounts appear to be breaking these rules.
Nearly 190 accounts in our dataset were promoting hate and violence, including depictions of rape as well as abuse directed at women and the LGBT community
We also found a small number of accounts containing drawings that appear to show child sexual exploitation
We additionally found over 270 accounts that have spread misinformation, mainly about elections and Covid vaccines. However, not all such content would violate Twitter's existing rules.
Content retrieved from: https://www.bbc.com/news/technology-64554381.