The first book about cults to expose Keith Raniere and NXIVM
Published By admin with Comments 0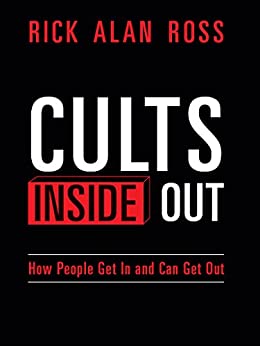 Long before cut leader Keith Raniere and his cult NXIVM was exposed as a destructive cult that tortured, sexually exploited and abused women, the book "Cults Inside Out" included NXIVM in its description of cultic large group awareness training (LGAT).
Long before anyone generally knew of Keith Raniere and his "Executive Success Programs" (ESP), which was the first name Raniere used for his LGAT, the Cult Education Institute first published (2003) three reports by two doctors that provided a detailed critical analysis of ESP/NXIVM training.
The Cult Education Institute was the first online source of critical information about NXIVM and Raniere.
The book "Cults Inside Out" is a distillation of cult education that spans decades of modern cult history and explains "cult brainwashing" techniques. The book has more than 1,200 research footnotes and an 18-page bibliography. It also includes chapters about cult intervention (commonly called "deprogramming") with specific case examples and a chapter about cult recovery.
"Cults Inside Out" explains how people are often tricked into joining cults and how cults keep members trapped through psychological and emotional manipulation.
If you want to better understand the cult phenomenon in-depth this book is a must read.
Content retrieved from: https://www.amazon.com/Cults-Inside-Out-How-People-ebook/dp/B00OZR1QNO/ref=tmm_kin_swatch_0?_encoding=UTF8&qid=&sr=.