Thai cops arrest Chinese cult leader for claiming divine communication
Published By admin with Comments 0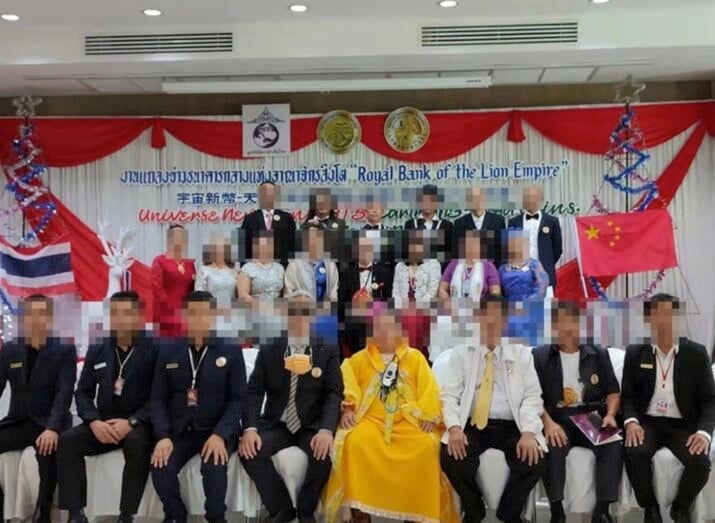 Thai cops arrested a Chinese cult leader who refers to herself as the "Mother of the Universe" and claims to be the leader of the 'Universal Lion Federation.' She has been accused of fraudulently claiming she can communicate with deities, and concocting her own anti-ageing medicine. This has raised concerns about the safety of Chinese tourists and Thai citizens who have been duped into becoming clients.
Today at 10am, Chon Buri Immigration Office (CIO) led by Police Lieutenant Colonel Worrasit Srisiri, Immigration Police Division 3 Commander, held a press conference to announce the arrest of 49 year old Hong Lian Zhu, and four other Chinese nationals. The suspects had been renting a luxurious house in the Jomtien area, turning it into a den of distorted faith-based practices, fortune-telling, and selling self-made, non-FDA approved anti-ageing drugs. The majority of their clients were Chinese tourists as well as Thai people, who had all been coming in large numbers for the past three years.
After detecting suspicious activities on Facebook, authorities initiated an investigation into the group calling themselves "Universal Lion Federation." Police Lt. Col. Worrasit revealed that the group had created its own currency, offered classes through social media platforms, and even used the United Nations flag for credibility. Their anti-ageing products were marked as potentially dangerous to the public.
Content retrieved from: https://thethaiger.com/hot-news/crime/chinese-cult-leader-arrested-in-thailand-for-claiming-divine-communication-and-selling-longevity-drugs.