'Stolen Youth' Director on Surprising Way He Obtained Footage, Why He Didn't Include Interview With Sarah Lawrence Cult Leader Larry Ray
Published By admin with Comments 1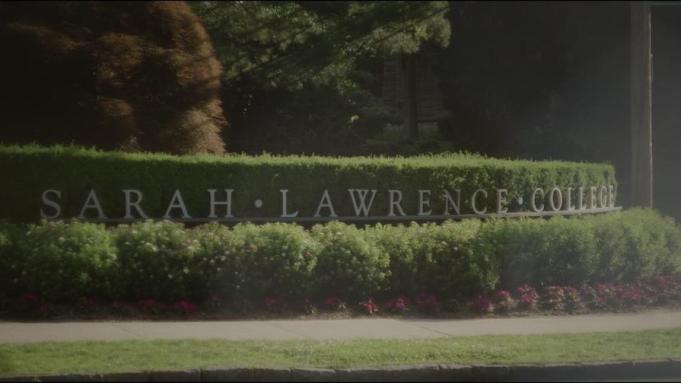 If viewers are looking for an easy watch, it's not "Stolen Youth: Inside the Cult at Sarah Lawrence." And that's the whole point. The three-part Hulu docuseries, directed by Zach Heinzerling, dives into the emotional and physical torture that students endured at the hands of conman Larry Ray.
Ray was arrested in 2020, one year after New York Magazine published "The Stolen Kids of Sarah Lawrence," an investigation into the abuse inflicted on multiple students and friends of his daughter, Talia Ray. Last month, Ray was sentenced to 60 years in prison for racketeering, extortion, sex trafficking, forced labor, tax evasion and money laundering offenses.
The docuseries, now streaming on Hulu, traces the cult's 2010 origins on the Sarah Lawrence campus. It includes original footage of the abuse, as well as first-hand accounts from the survivors. Here, Heinzerling breaks down the process of obtaining footage from (and interviewing) Ray, speaking with the survivors as they attempted to move forward — and finding closure for the victims.
Let's go back to the beginning. How did you get started with this doc?
Daniel Levin was one of the sources of the New York Magazine article. He started writing a book about his experience with Larry, and he thought it would be interesting to make a documentary. There was already talk of a big Hollywood remake, and Daniel felt like he wanted to find someone to make something from the perspective of the survivors. And to protect the victims in the process. That was his initial pitch to me — someone's gonna make this, and I want to make it in a way that would be helpful for the world, and allow people to understand our story at a more human level. From there, I started reaching out to other victims.
When was that?
The first conversations were in the fall of 2019. It wasn't until 2020 when Larry was indicted, and I started speaking with Felicia [Rosario] and Isabella [Pollok], that I became aware of their situation. It really wasn't until 2022 when the trial happened that the fuller picture came into place. We had access to the archival introduced in the trial, and the Rosarios were reunited. So, it was kind of a three-year process, but incited by the article and Daniel's first contact with me.
Let's talk about all of this footage. There's so many videos and audio files. How did you get access to those?
I talked to Larry before he was indicted, and he actually emailed me audio clips of what he considered to be evidence of his innocence — when, to anyone who was somewhat privy to this story, knew that these were the exact opposite. These were more or less interrogation sessions. So, the first archival I got was actually from Larry himself. Subsequent to that, Felicia started to share archival that she had. Then it wasn't really until the trial that the majority of the videos and a lot more audio evidence came into our possession. It was made public when it was introduced at Larry's trial, and then we had time to go through it and use it in the documentary. Of course, the irony being that all of this material he recorded to prove his innocence and prove that he was a victim of this conspiracy — all of that material was used to convict him of multiple federal crimes that resulted in him being in prison for the rest of his life.
Content retrieved from: https://variety.com/2023/tv/news/stolen-youth-director-sarah-lawrence-cult-larry-ray-1235515106/.