'Starvation cult' death toll in Kenya rises to 103 as popular preacher Ezekiel Odero arrested
Published By admin with Comments 0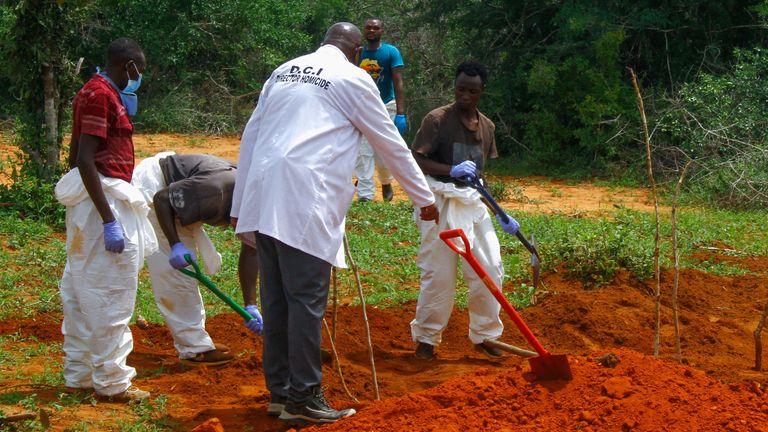 Forensic teams have been digging in a Kenyan forest and there are fears dozens more victims could still be found after church leaders like Paul Mackenzie and Ezekiel Odero were arrested on suspicion of telling people to starve themselves to get to heaven.
At least 103 deaths are now being linked to a suspected starvation cult as authorities continue to find bodies in Kenya.
A popular preacher has been arrested after the remains were uncovered in Shakahola forest, where the Good News International Church was based.
Several dozen people were also rescued in a police raid, but most were unable to walk and talk. Some were found emaciated and later died.
The church's leader, Paul Mackenzie, is in custody and is accused of telling people to starve themselves to go to heaven. He's denied any wrongdoing.
Content retrieved from: https://news.sky.com/story/starvation-cult-death-toll-in-kenya-rises-to-103-as-popular-preacher-ezekiel-odero-arrested-12868033.