Splitting from Scientology, San Jose band releases first album in over 50 years
Published By admin with Comments 0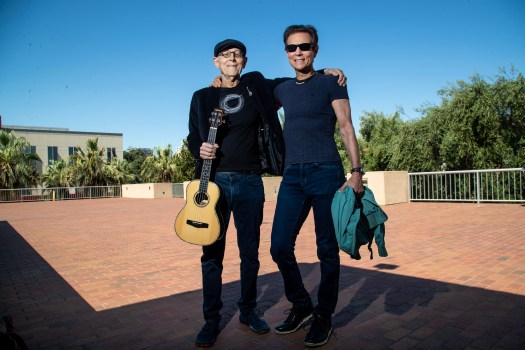 Geoff and Robbie Levin were living the rock 'n' roll dream in the late '60s.
Their San Jose band People! was opening shows for The Doors and The Who, and had appeared on Dick Clark's "American Bandstand" while their catchy single "I Love You" climbed the charts.
Yet, that dream evolved into a nightmare fueled by Scientology, the controversial church founded by L. Ron Hubbard that split the band apart and eventually drove a wedge between the two brothers that at one point seemed insurmountable.
Although both brothers joined at first, Robbie left the church while Geoff remained entrenched for decades.
"I didn't think he would ever leave Scientology, which meant I would never see him again," Robbie says of Geoff, referring to the church's call for severing ties with those who don't support it.
"I felt the same way," Geoff agrees. "I would never see my brother again."
Geoff eventually pried himself free from Scientology after 46 years inside the organization and reunited with his brother. And before too long the siblings began to play music again as People!
Content retrieved from: https://www.mercurynews.com/2023/08/25/splitting-from-scientology-san-jose-band-releases-first-album-in-over-50-years/.