Skeletons in the ClosetThe exposure of neo-Nazi elements in German law enforcement is a shock—but not a surprise, to those who have been paying attention
Published By admin with Comments 0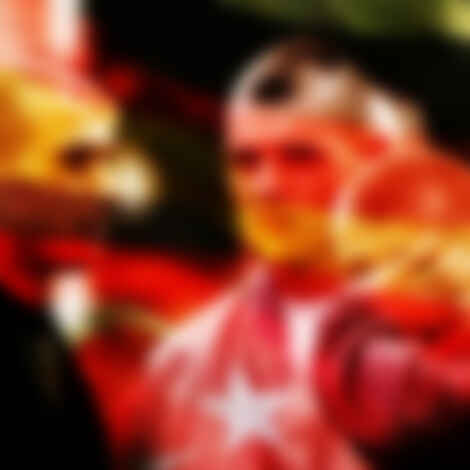 Last week, three members of the staff at Germany's Federal Intelligence Service with suspected far-right connections were suspended, prompting an internal review by the agency. Just a few weeks earlier, 18 police officers in Germany were fired after participating in a group chat with far-right, anti-Semitic, and racist content.
All this comes less than three months after German prosecutors announced the arrest of 25 people, who stand accused of a bold plot by the far right to overthrow the German government. Among those arrested: an active duty soldier, a Russian citizen, and a German prince.
You'd be forgiven for thinking the MAGA run on the Capitol may have inspired the so-called Reichsbürger terror cell. But, in reality, German groups like these have been hiding in plain sight for years, enabled by a state that failed to grasp the magnitude of the problem—even after Germany's biggest Nazi-terror trial since Nuremberg, which ended in August 2018 with a crashing disappointment. There is a lot to learn from that case, about the way Germany functions and why this keeps on happening. But let me start from the beginning.
Between 2000 and 2007 in Germany, seven small-business owners, Turkish and Greek in origin, were murdered. Because two of the victims owned food carts that sold "doner kebabs," the Turkish street food wolfed down by revelers on their way home from the city's nightclubs, the German media dubbed the killings the "Doner Murders."
The police instantly suspected organized crime, most likely the Turkish Mafia. Yet the murders had all been carried out with a Česká 83, a rare, Soviet-era handgun from Czechoslovakia, equipped with a muffler: a strange choice of weapon for a Turkish trans-national crime organization. But nobody paid too much attention.
Meanwhile, about 470 miles north, on the island of Fehmarn, a popular camping destination with Germans, a woman with long, dark hair, who introduced herself to new friends simply as "Liesl," was enjoying her vacation. There were group aerobics sessions, card games with neighbors, pit stops to the local doner-kebab shop, and cozy dinners outside the white caravan she shared with her friends Max and Gerry. The men, both tall and lanky with striking bone structures, were, like Liesl, around 30.
Content retrieved from: https://airmail.news/issues/2023-3-18/skeletons-in-the-closet.