Sex cult leader claims he may be killed by 'billionaire mogul' or 'violent' intersex cellmate in handwritten jail plea
Published By admin with Comments 1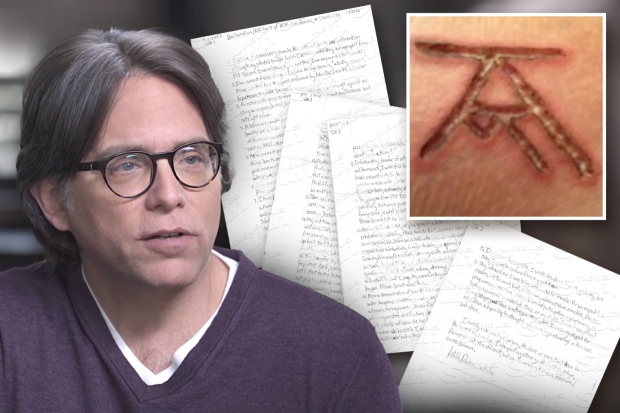 THE leader of the NXIVM sex cult has claimed a billionaire media mogul has vowed to have him imprisoned and killed – in a desperate handwritten plea from prison.
Keith Raniere, who was sentenced to 120 years in prison for a slew of crimes including sex trafficking, also complains he has been kept in solitary confinement with a violent hermaphrodite cellmate who threatened to kill sex offenders – for over seven months.
In the handwritten document, shared with The U.S. Sun, Raniere writes: "A billionaire media mogul from Mexico, who is well-known to me (whose daughter was a leader in my organization), vowed to spend and do whatever was necessary to put me in prison for the rest of my life – and likely have me killed. Here I am."
Raniere also moaned about his alleged mistreatment by the Bureau of Prisons (BOP) and USP Tucson, Arizona – where he claims he has been housed with a "dangerous" intersex inmate named Toni Fly, who has threatened to kill sex offenders, despite the cult boss being a convicted sex offender.
He claimed that the prison has "set" him up and put him at risk of "planned harm" – even comparing himself to notorious mobster Whitey Bulger, who was beaten to death in prison by multiple inmates armed with a sock-wrapped padlock and a shiv in 2018.
"Examine my current cell-mate placement: Toni Fly is a known hermaphrodite," Raniere writes.
Content retrieved from: https://www.the-sun.com/news/7518735/sex-cult-leader-keith-raniere-killed-letter/.