Scientology looms large, as jurors to decide Danny Masterson's fate in second rape trial
Published By admin with Comments 0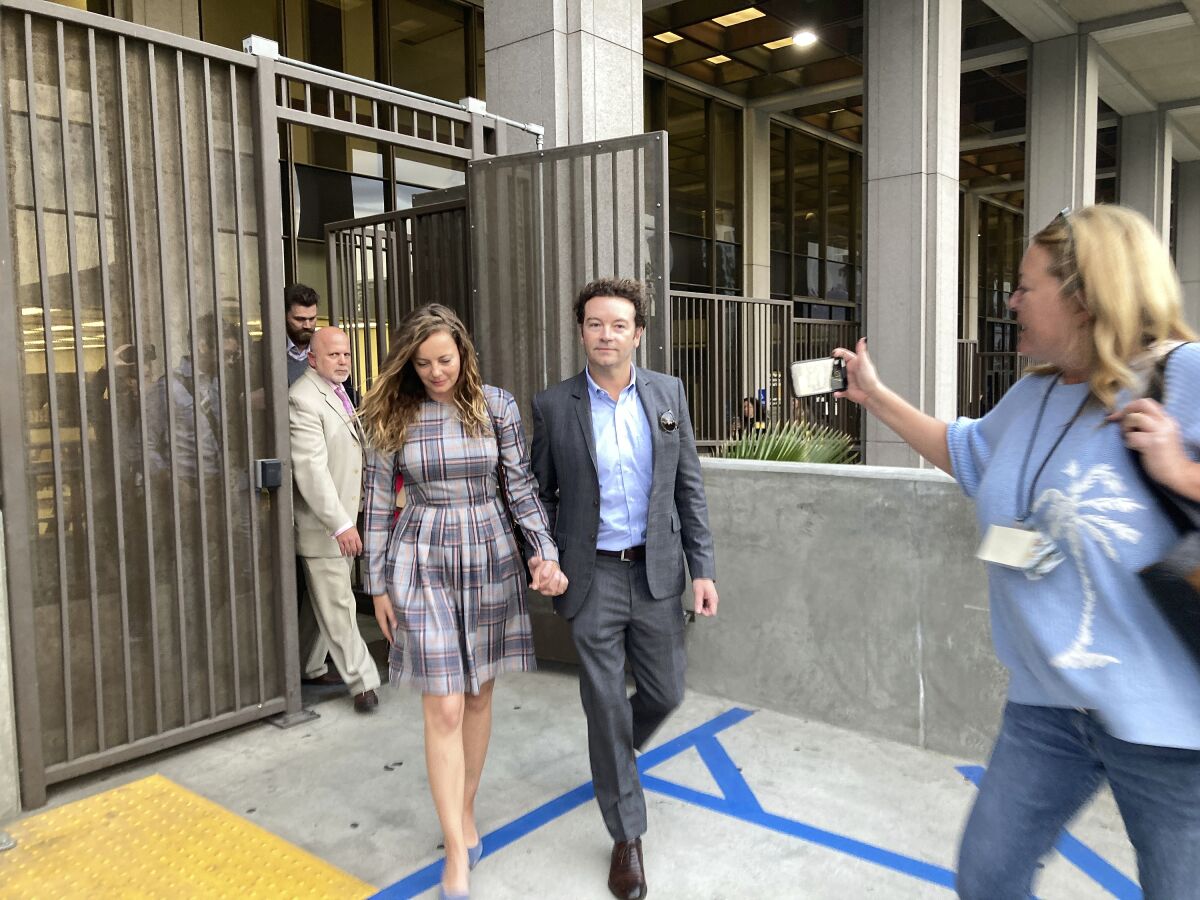 Each of the women who have accused Danny Masterson of raping them in the early 2000s said they feared two things: the once-beloved sitcom actor's violent outbursts and the life-altering consequences they might face for opposing the powerful Church of Scientology.
The controversial faith is not a defendant in Masterson's second trial on rape charges. But its doctrines, the behavior of its members and even a church attorney have loomed over two weeks of testimony.
"Like all predators, the defendant carefully sought out his prey. … Most of his victims are members of the Church of Scientology, and that makes sense," Los Angeles County Deputy Dist. Atty. Ariel Anson said in her closing argument Tuesday. "The church tells his victims: 'Rape isn't rape. You cause this. And above all, you can't go to law enforcement.'"
Scientology officials say the church has no policy prohibiting or discouraging members from reporting criminal conduct to law enforcement.
It has been almost six years since Masterson was first publicly accused of sexually assaulting three women in his Hollywood Hills home between 2001 and 2003, during the height of his fame from playing the mercurial Steven Hyde on "That '70s Show."
The accusers — identified in court as Chrissy B., Jen B. and N. Trout — all described growing dizzy and discombobulated after being served drinks by Masterson, who they allege proceeded to grope and ultimately rape them while they slipped in and out of consciousness.
Chrissy B. was Masterson's longtime girlfriend. She testified to repeated abuse, but the trial covered only one incident, in which she alleged that in 2001 Masterson drugged her after a meal at La Poubelle in Franklin Village. Afterward, she alleged, she woke up next to Masterson in severe pain with no memory of what happened.
Jen B. and N. Trout alleged they were brutalized and assaulted at Masterson's swank residence after nights out drinking with him in Hollywood. Jen B. accused Masterson of holding a gun and suffocating her with a pillow during the attack.
Trout alleged Masterson assaulted her so forcefully she threw up in her own mouth and later begged him to at least put a condom on if he was "not going to stop," Anson said.
Masterson has denied all wrongdoing. He did not testify at either trial, and his defense team did not present any witnesses in the recent proceeding. Defense attorneys Phillip Cohen and Shawn Holley have largely relied on cross-examination and argument to try to undermine each accuser's credibility.
On Tuesday, Cohen meticulously outlined discrepancies between the women's testimony in court and their statements to police, while repeatedly noting prosecutors have no corroborating witnesses for any of the assaults or forensic evidence to prove Masterson drugged them.
He questioned why Chrissy B. had consensual sex and shared a hotel room with Masterson after the rape.
And he asked: "Why have we heard so much about Scientology? Could it be that there are so many other problems with the government's case?"
Prosecutors are expected to complete their rebuttal of Cohen's closing on Wednesday morning, and then the case will be turned over to the jury.
Masterson met each woman through the church. Each woman has alleged that Scientology officials either told them they weren't raped or barred them from reporting the assaults to police.
People affiliated with the church have at times argued with critics of Scientology in the hallway outside the courtroom. Prominent former Scientologist Leah Remini has made multiple appearances in support of the accusers.
A Scientology group that says it is fighting discrimination against the church began attacking Remini on Twitter after news of her presence at opening arguments became public last month. Some reporters covering the trial have said the church has "targeted" them.
And last week, accusers and prosecutors began to make allegations of impropriety against a church attorney.
First, one of the accusers said Vicki Podberesky, who is serving as Scientology's outside counsel, made gestures from the gallery meant to intimidate her.
Days later, Deputy Dist. Atty. Reinhold Mueller said Podberesky had come into possession of a "large quantity of the people's discovery," which she attached to an emailed complaint to high-level officials in the district attorney's office regarding the conduct of an LAPD witness.
"It's text messages that we had redacted and turned over to the defense between law enforcement and the complaining victims," he said.
Content retrieved from: https://www.latimes.com/california/story/2023-05-16/for-second-time-jurors-will-decide-danny-mastersons-fate-in-l-a-rape-case.