Ram Rahim: Anger over parole for Indian guru jailed for rape
Published By admin with Comments 1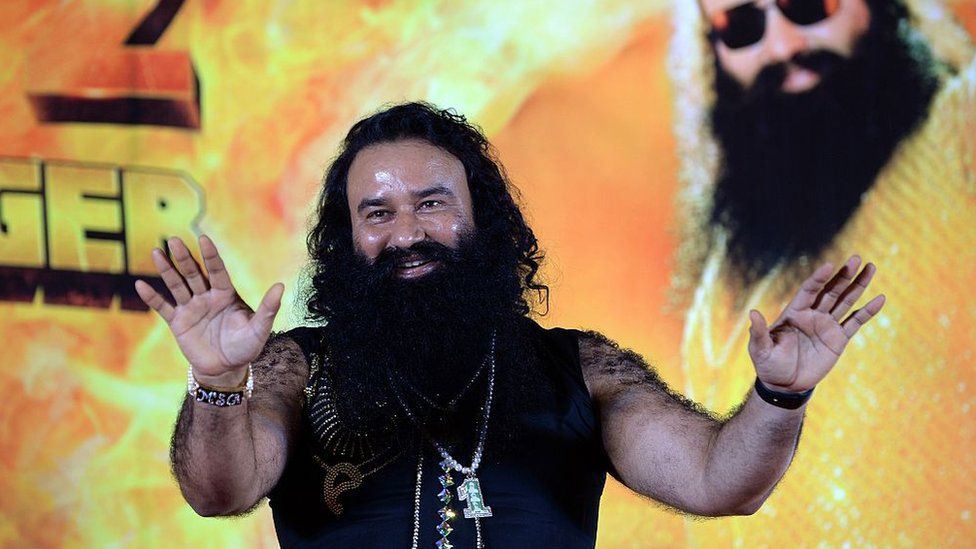 Last week, a video of a controversial religious guru, who is serving long jail sentences for rape and murder, went viral in India.
It showed Gurmeet Ram Rahim Singh, leader of the Dera Sacha Sauda sect, out of prison on parole and cutting a cake with Honeypreet Insan, a young woman he calls his adopted daughter. The celebration was to mark her Instagram account reaching a million followers.
A few days earlier, another video had gone viral that showed the guru cutting another, much larger cake with a sword.
The videos made headlines in India, with critics asking why the authorities are allowing Singh "frequent parole".
Singh has been held at Sunaria jail in the northern state of Haryana since August 2017 when he was convicted of raping two female followers and sent to prison for 20 years. In 2019, he was sentenced to life for the murder of a journalist and in 2021, he received another life sentence for the 2002 murder of one of his employees.
But despite being convicted of such serious crimes, Singh has been out of prison for a total of 131 days in the past 13 months – he was granted a 21-day furlough in February 2022; parole in June for 30 days and again in October for 40 days. And on 21 January, he was let out for another 40 days.
An official from Singh's Dera Sacha Sauda told the BBC that "parole is a right of all prisoners, it's a human right".
"He's spending his time in spiritual discourse, he's working hard to address problems of people, working on the de-addiction programme," the official said, claiming that every day 100,000 people were quitting drugs because of him.
Content retrieved from: https://www.bbc.com/news/world-asia-india-64714491.