QAnon's 'Queen of Canada' meets her Sault supporters
Published By admin with Comments 0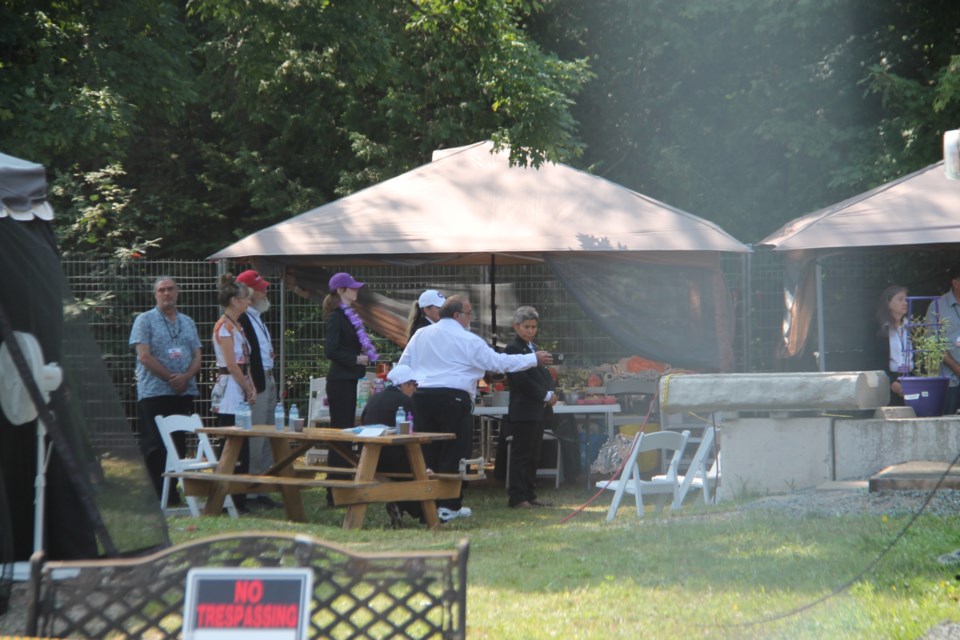 A prominent figure in the online QAnon movement — who insists she is the "Queen of Canada" — has been meeting with supporters in Sault Ste. Marie throughout the weekend.
Romana Didulo could be seen on Saturday speaking to small groups of people at a fenced-in property on Landslide Road, near Fish Hatchery Road. Her personalized motorhome has been camped on the property since last weekend.
The day before, on Friday, numerous vehicles arrived at the property and people were mingling.
"We're having a meet and greet," Darlene Ondi, Didulo's press secretary, told a SooToday reporter on Friday. "It's by invitation only." Ondi said the attendees are supporters of "The Kingdom of Canada."
When SooToday reporters walked toward the outside of the property on Friday and Saturday, they were immediately photographed by Didulo's supporters and told they could not use their cameras.
Content retrieved from: https://www.sootoday.com/local-news/qanons-queen-of-canada-meets-her-sault-supporters-7458899.