New Yorker Hotel's $106M Loan Hits the Market
Published By admin with Comments 0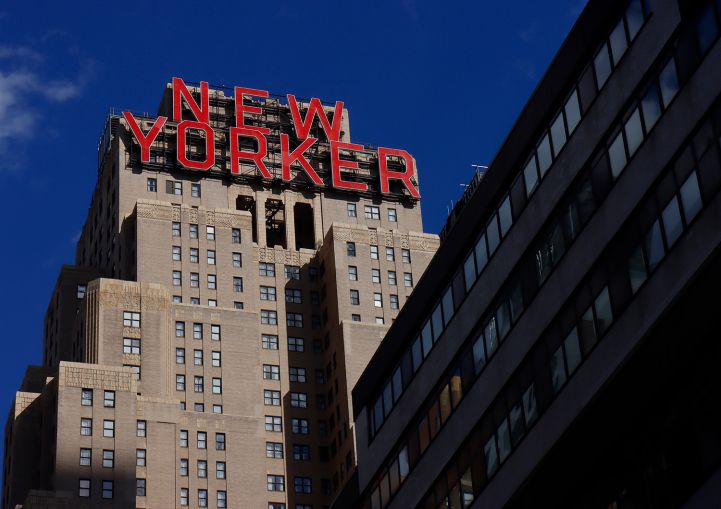 New Yorkers will proudly tell you they're New Yorkers — for good reason—and this hotel is no different: The 42-story landmarked building wears its large red "New Yorker" sign like a badge of honor at 481 Eighth Avenue. 
Still, a lender is parting ways with this particular New Yorker, and the property's $106 million loan is now up for grabs, Commercial Observer has learned. 
Newmark is marketing the asset's performing loan on behalf of lender M&T Bank, with indicative bids due July 27 and final bids due Aug. 10, per marketing materials viewed by CO. 
The senior mortgage — which has a loan-to-value (LTV) ratio of 43 percent — is secured by the 1.1 million-square-foot building, which features 1,000 hotel keys, 140,000 square feet of student housing, 110,000 square feet of office space and 16,000 square feet of multilevel retail space. 
The loan matures in three months and has a default rate of 15 percent, offering materials show. 
Sources familiar with the loan sale said M&T chose to market the note in part due to the regulatory capital treatment associated with hotel loans, adding that the loan's favorable LTV and the hotel's iconic status positions it well for a successful sale.
The loan sale is being marketed as a "generational repositioning opportunity," with hotel operational upside, expansion possibilities for its 400-unit student housing component — currently leased to a third party — and newly repositioned commercial space. 
The historic hotel — now a Wyndham-branded hotel— was erected in 1930, and sits in prime position today close to Madison Square Garden, the Penn District, Hudson Yards and Manhattan West. 
The New Yorker's famed red sign has appeared in hundreds of photos and movies — and has been owned since the 1970s by the Unification Church
Content retrieved from: https://commercialobserver.com/2023/07/new-yorker-hotel-newmark-mt/.