Modern day churches embrace personal branding to stand out. . . The cult of the individual
Published By admin with Comments 1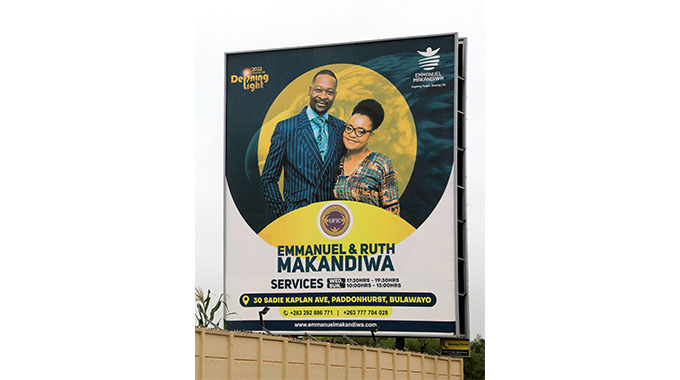 A study of Pentecostal churches in Zimbabwe will prove that the majority of them use images of the founding pastor and their spouse on banners and posters. Some have argued that this promotes the cult of the individual and idolatry in the church, while others say it is just branding meant to separate from the rest.
This is the new way of branding by Pentecostal churches, a clear departure from the traditions of protestant churches and the Roman Catholic Church. It has fuelled researchers to cement their argument that modern Pentecostal churches are making religion a commodity promoting materialism and religious exchange.
"Understanding of spiritual form of payment, pricing in the traditional marketing (tangible price in this regard) and the shift towards a transactional exchange for divine intervention in form of miracle, healing, and provision are examined from being major sources of inner spiritual dilemmas to being principal sources of the desire and inspiration underpinning materialism and commoditisation in various Pentecostal churches today," reads a paper on how Pentecostal churches project themselves.
Evangelical Fellowship of Zimbabwe general secretary Pastor Trevor Masuku, said while it is now common that churches were adopting personal branding, it was not all of them doing so.
Content retrieved from: https://www.chronicle.co.zw/modern-day-churches-embrace-personal-branding-to-stand-out-the-cult-of-the-individual/.