Lori Vallow and Chad Daybell referred to her kids and their spouses as 'obstacles' in chilling texts before they were murdered, cult mom's trial hears
Published By admin with Comments 0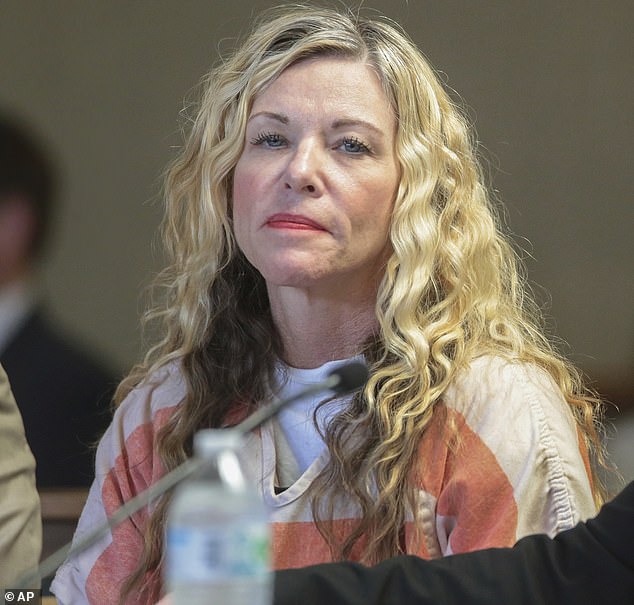 Lori Vallow and Chad Daybell referred to her kids and their spouses as 'obstacles' before they were murdered, the cult mom's trial heard today.
Texts show they plotted the killings of her husband Charles, her children JJ, seven, and Tylee, 16, and Daybell's wife Tammy, FBI agent Doug Hart told jurors.
Vallow, 49, and Daybell, 54, also engaged in toe-curling sexting sessions about showering together and 'naked activities' during their affair which started shortly after they met at a doomsday conference in late 2018.
The couple are accused of killing JJ and Tylee and burying their bodies in Daybell's backyard in Rexburg, Idaho, in September, 2019. A month later Daybell's wife Tammy was suffocated in bed. They married two weeks later in Hawaii.
Vallow is further accused of plotting the death of her estranged husband Charles who was shot by her brother in Arizona in July of that year. She is facing a separate trial over his killing.
The State says Vallow wanted 'money, power, sex' and that she also used 'those things to get what she wanted.' Vallow, who faces life in prison if convicted, denies the charges against her. Daybell is being tried separately.
FBI agent Hart told the Ada County Courthouse in Boise that he seized two iCloud accounts belonging to Vallow under the usernames lori4style and lollytime.
He pored through her data from the point after she met Daybell at a Preparing a People conference in St. George, Utah, on October 26, 2018.
'It was apparent that they were very quickly after meeting involved in an illicit affair with one and other and they made plans to get married and share a life together,' he told the court.
As part of their alleged plan Vallow and Daybell discussed how to remove the 'obstacles' of her children and their respective spouses, Charles and Tammy.
Hart said: 'There were several communications regarding JJ and Tylee that were relevant to their deaths. They discussed their deaths. After the affair began, there began to be communication regarding the deaths of Charles Vallow, Tammy Daybell, JJ Vallow and Tylee Ryan.'
Their messages were often highly sexualized – Daybell even writing Vallow an erotic novel in the form of chapterized texts.
In one typical exchange – just three days after Vallow's husband Charles was shot dead – Daybell tells the cult mom he wants to enjoy 'naked activities' with her.
'I need so badly to just gently kiss you …for hours,' Daybell wrote on July 14, 2019. 'It would likely lead to other activities.'
Vallow replied suggestively: 'Likely or luckily?'
Daybell wrote back: 'It would LUCKILY lead to nakedness.'
Through the texts, agent Hart established that Daybell was the 'quasi-religious leader' of their cult and that Vallow acted as his conduit through which other members, like her brother Alex Cox, would seek advice.
Content retrieved from: https://www.dailymail.co.uk/news/article-12052201/Lori-Vallow-Chad-Daybell-referred-kids-spouses-obstacles-cult-moms-trial-hears.html.