Kiwi mum who allegedly killed toddler in cult seriously assaulted
Published By admin with Comments 1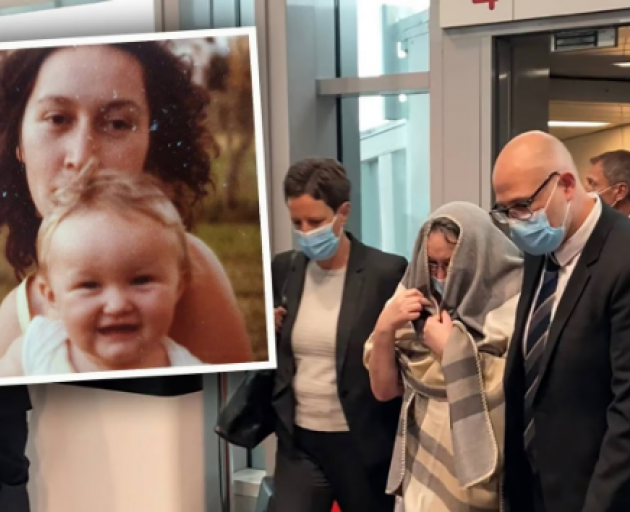 A woman who allegedly beat her 2-year-old daughter to death with a piece of plastic pipe at a cult in Australia 30 years ago has been seriously assaulted while in prison.
Ellen Craig, a New Zealand citizen, was ordered to be extradited to Australia in March to face charges of murdering her daughter Tillie Craig while living at the Ministry of God cult near Sydney in 1987.
The cult's leader, Alexander Wilon, who ran the sect under the name Alfio Nicolosi, is also facing charges of accessory to murder and misconduct in regard to corpses.
Both Craig and Wilon were due to enter a plea in Bathurst Local Court in New South Wales today but Craig's lawyer said that she had been assaulted while in custody and was now in hospital.
Because of this, the Crown consented to her case being delayed. Wilon's case was also delayed on the basis of him being an alleged co-offender.
Craig was arrested in late 2021 by New Zealand police at her home in Palmerston North, where she'd been living for the better part of 34 years. She had spent some of that time working with survivors of domestic abuse at the Women's Refuge.
According to a summary of facts presented to the Palmerston North District Court, police allege Craig beat her daughter Tillie to death with a piece of PVC piping. Craig and Wilon then allegedly burnt the body, which has to this day never been found.
Wilon's cult was called the Ministry of God and was established in the late 1980s and run out of a secluded property in Porters Retreat, several hours' drive west of Sydney.
Nicolosi would hold prayer sessions four times a day in a house dubbed "Papa's room", where he would interpret the messages from a spiritual being called "Monet".
"At times he's made me act with compassion to someone and to someone else he has made me rebuke those people," he told the ABC in 1988.
Nicolosi changed his name to Alexander Wilon and became a Justice of the Peace and a security consultant, conducting firearms training and other security training for a range of government organisations.
Content retrieved from: https://www.odt.co.nz/star-news/star-national/kiwi-mum-who-allegedly-killed-toddler-cult-seriously-assaulted.