Kim Jong Un accelerates cult of personality with new mural of himself
Published By admin with Comments 1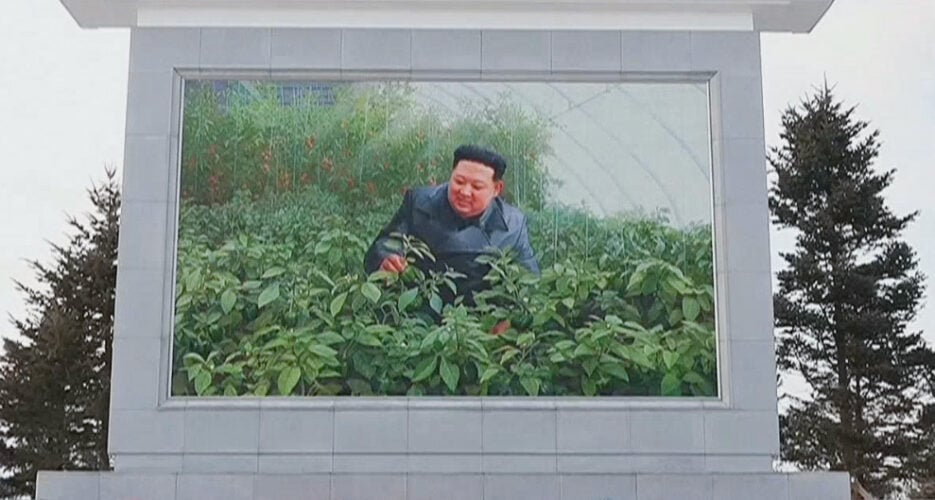 North Korean leader Kim Jong Un appears to have recently approved the installation of just the second known large artistic mural of himself in the country, according to state media, replacing a previous mural that showed the country's former leaders and accelerating his own cult of personality.
The new mural depicts Kim surrounded by plants in a greenhouse and appeared for the first time Wednesday during the Korean Central Television (KCTV) evening news. It was installed at the Jungphyong Vegetable Greenhouse Farm on the northeast coast.
Google Earth satellite imagery shows the area of the mural was under construction in Dec. 2022, suggesting it was only recently installed. Such murals are typically made as a mosaic of pieces of colored tile.
Content retrieved from: https://www.nknews.org/2023/02/kim-jong-un-accelerates-cult-of-personality-with-new-mural-of-himself/.