Kenya starvation cult death toll crosses 250
Published By admin with Comments 0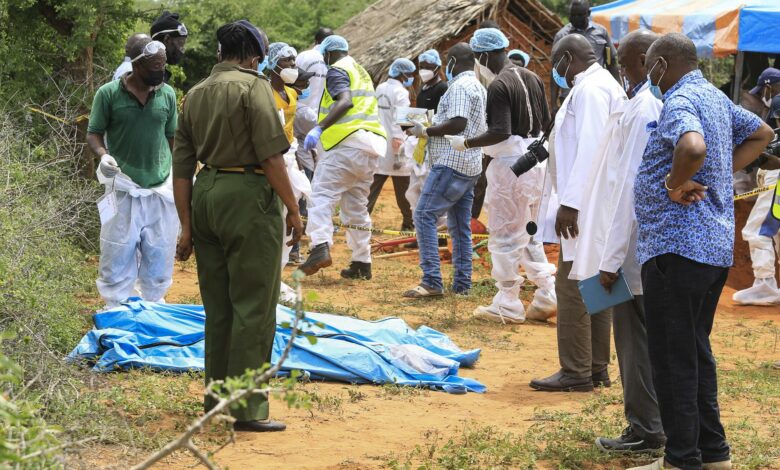 Nairobi, June 7 (EFE).- Kenyan officials say the toll linked to a Christian cult whose members fasted to death to meet Jesus Christ has crossed 250.
Authorities have found more bodies from the Shakahola forests of Kenya's Indian Ocean coast as searches continue for victims of the cult that believed doomsday was approaching, local media said, citing police statements.
Regional commissioner Rhoda Onyancha Tuesday said searchers found nine more bodies in the third phase of the excavations of mass graves in the forest, bringing the toll to 251 since the exhumations began in April.
Over 600 members of the sects were reported missing.
Police have detained 45 suspects linked to the so-called "Shakahola massacre."
Interior Minister Kithure Kindiki said Tuesday that rescue teams would continue in the forest till they found every missing person.
"Construction of security roads across the more than 37,000 acres of Chakama Ranch has commenced to facilitate comprehensive, methodical, and scientific investigations and facilitate search and rescue efforts, as well as identification of graves," Kindiki said.
He said the government planned to turn the forest into a memorial for the victims "Kenyans and the world do not forget what happened here."
The autopsies of more than 100 bodies showed signs of starvation, corpses of at least three minors and one adult also carried signs of strangulation and suffocation.
Content retrieved from: https://www.laprensalatina.com/kenya-starvation-cult-death-toll-crosses-250/.