Kelowna woman suing international multi-level marketing company successful in BC Court of Appeal
Published By admin with Comments 1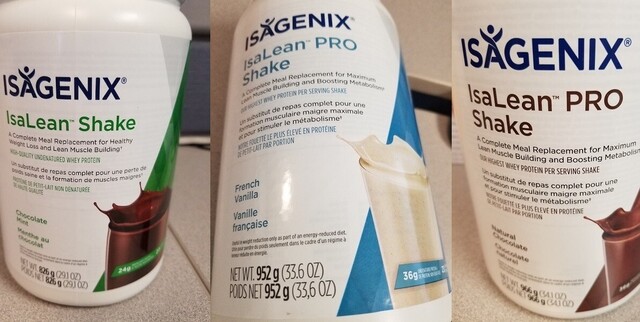 A Kelowna woman who's suing an international multi-level marketing company successfully defended her civil claim in B.C.'s Court of Appeal recently. But she still has a ways to go with her lawsuit.
In July 2021, Chera Harris filed a civil suit against Isagenix, claiming the company's weight-loss products caused her to suffer from vitamin and mineral overdoses, which led to depression, anxiety, abnormal heart rhythm, chronic pain and sleeplessness.
Isagenix is a multi-level marketing company based out of Arizona that sells dietary supplements and meal replacements in addition to other "health and wellness" products.
Health Canada issued several recalls for 25 Isagenix products, including a number of shakes and bars, on Oct. 31, Nov. 7 and Nov. 14 of 2020 and Jan. 29, 2021, due to "over-fortification of vitamins."
Health Canada says there have been "reported illnesses associated with the consumption of these products."
In her suit, Harris says she consumed Isagenix products between July 2017 and November 2020. She also resold the products to others, and collected a commission on her sales, through the multi-level marketing program.
But in response to the suit, Isagenix applied to have the suit thrown out, arguing the matter should instead be dealt with in arbitration in Arizona.
The company claimed because Harris worked as an "associate" of Isagenix, selling products for commission, she was bound by the "arbitration clause" in her contract. This clause states all claims against Isagenix will be settled by "confidential arbitration," and all associates waive their rights to a trial in such matters.
Last February, B.C. Supreme Court Justice Ward Branch dismissed Isagenix's application and allowed Harris' suit to proceed. But Isagenix appealed the decision, dragging the matter out for another year.
On Friday, a three-judge panel on B.C.'s Court of Appeal upheld Justice Branch's decision.
"[Harris'] claim being advanced does not arise from the contracts containing the arbitration clause, but rather, is based on the tort of negligence, claiming damages for personal injury allegedly suffered from eating the appellant's products," Justice Susan Griffin wrote in her decision.
Content retrieved from: https://www.castanet.net/news/Kelowna/413190/Kelowna-woman-suing-international-multi-level-marketing-company-successful-in-BC-Court-of-Appeal.