Jewish group and MPs urge GB News to stop indulging conspiracy theories
Published By admin with Comments 1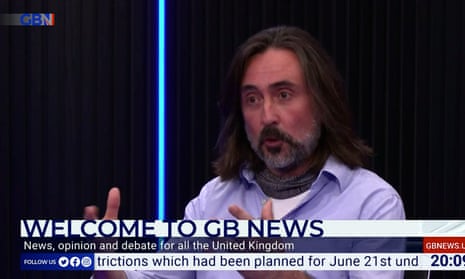 The UK's leading Jewish organisation and a group of MPs have called on GB News and the media regulator Ofcom to tackle the broadcaster's indulgence of conspiracy theories, warning that some recent segments and guests risked spreading ideas linked to antisemitism.
The criticism comes as the channel faces increasing scrutiny over its mix of serious news with programmes that delve heavily into conspiracies about areas including Covid vaccines and a plot to create a world government.
The decision by the Board of Deputies of British Jews and the all-party parliamentary group against antisemitism to speak out follows a recent edition of the weekly GB News show hosted by Neil Oliver, the broadcaster and historian.
Oliver, who delivers trademark monologues to camera, used the show last Saturday to discuss what he called a "silent war" by generations of politicians to take "total control of the people" and impose a "one-world government".
The idea seemingly echoes a noted conspiracy theory document called Silent Weapons for Quiet Wars, supposedly a secret manual for world government found by chance in 1986. This has a long section on the role of the Rothschild banking dynasty, a common antisemitic trope.
Content retrieved from: https://www.theguardian.com/media/2023/feb/08/jewish-groups-urge-gb-news-to-stop-indulging-conspiracy-theories.