Japan's lower house tightens religious donation rules amid Unification church controversy
Published By admin with Comments 1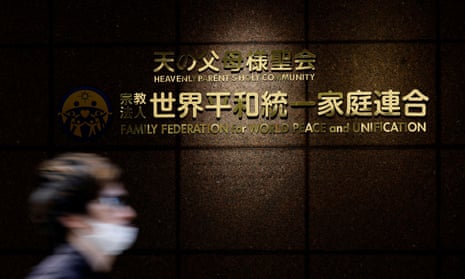 Japan's lower house of parliament has passed a law that will make it a crime for religious and other organisations to "maliciously" secure donations from members – a move seen as an attempt by the ruling party to defuse the controversy over its ties to the Unification church.
The prime minister, Fumio Kishida, has seen his approval ratings plummet since widespread ties between his Liberal Democratic Party (LDP) and the church were exposed in the wake of the assassination this summer of Japan's former leader, Shinzo Abe.
The LDP has come under mounting pressure to address allegations that the group – whose members are colloquially known as Moonies – pressure followers into donating huge sums that have left them ruined financially.
The bill passed the lower house on Thursday with support from the LDP's junior coalition partner Komeito and some opposition parties. The less powerful upper house is expected to pass the legislation before the current parliamentary session ends on Saturday, media reports said.
Content retrieved from: https://www.theguardian.com/world/2022/dec/08/japans-lower-house-tightens-religious-donation-rules-amid-unification-church-controversy.