Is this anti-vaccine conspiracy theorist the next Alex Jones?
Published By admin with Comments 0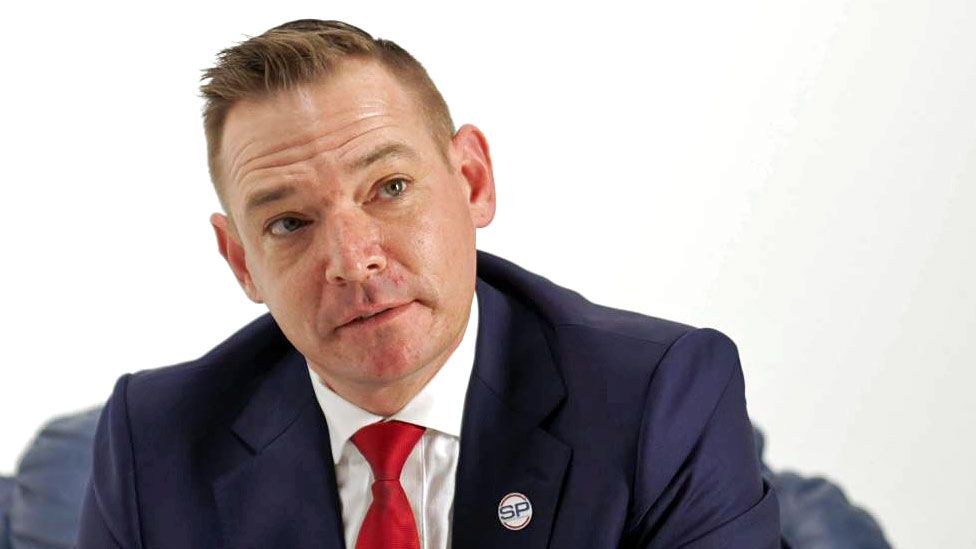 A film promoting an anti-vaccine conspiracy theory has been accused of helping to drive the harassment of bereaved families. In a rare interview with the BBC, the man behind it says he is "happy" about its influence – and believes the people responsible for Covid vaccinations should be executed.
We met the film's creator, Stew Peters, in a warehouse he had rented for the occasion, on an industrial estate in Vero Beach, Florida. His crew had set up a makeshift studio and were filming us as we filmed him – to get their own message out.
Mr Peters is a former bounty hunter and rapper from Minnesota who built an influential podcast and social media network through the pandemic.
His film, called Died Suddenly, portrays a striking but false narrative – claiming that swathes of people are suddenly and suspiciously dropping dead in large numbers, and that Covid vaccines are to blame.
The film misuses images and manipulates data to paint a persuasive picture that the vaccines are very unsafe – contrary to vast amounts of scientific research.
We asked Mr Peters about the fabricated evidence within the film, including clips of blood clots and birth defects which the BBC and other researchers have traced back to medical training materials pre-dating the pandemic. But he refused to answer direct questions.
Content retrieved from: https://www.bbc.com/news/blogs-trending-65412798.