How thousands of investors in Himachal lost crores of rupees in crypto scam
Published By admin with Comments 0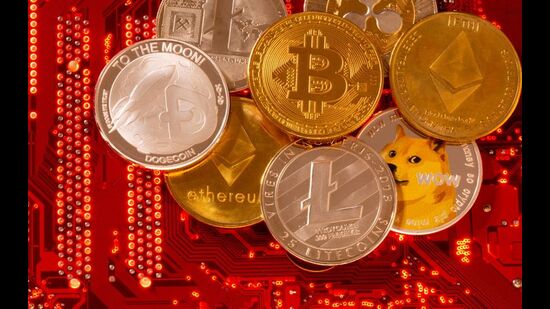 Over a span of five years, starting in 2018, fraudsters operating in Himachal Pradesh reportedly scammed numerous cryptocurrency investors of ₹400 crore, initial police investigation suggested. This coincided with a surge in the crypto market. But that is just the tip of the iceberg. As the special investigation team (SIT) constituted by the state police dug deeper, the scam is estimated to be worth ₹2,000 crore. The SIT is now seeking help from the Financial Intelligence Unit (FIU) of the ministry of finance and income tax department to ascertain the trail of financial transactions and the assets accumulated by the accused. It also is trying to get help from other agencies like SEBI and RBI. HT takes a closer look.
The accused, two of whom are now in judicial custody, believed to be associated with an organised criminal group launched so-called cryptocurrency 'Korvio KRO' in 2018 and offered people the prospect of substantial returns in a brief period through investments in the digital currency. They implemented a Ponzi-style strategy, enticing initial investors to bring in more participants and encourage further recruitment into the scheme. This was a multi-level marketing (MLM) scheme which spanned across Himachal and even outside areas. The police investigation suggests that lakhs of people invested in the digital currency. Over 2.5 lakh IDs were created in Himachal alone. Many people invested through multiple IDs. While some people quit their jobs to become an agent in the scheme, others raised loans to invest in the scheme. People were lured by high returns. Five policemen, two of whom worked in the cyber cell, quit their jobs to become agents and lured many people to double their money. However, as the fraudsters expanded their network, the returns stopped. When investors asked for their money, the accused lured them to invest in other currencies promising even higher returns. While the people on the top accumulated huge wealth, those on the lower level lost everything.
Content retrieved from: https://www.hindustantimes.com/cities/chandigarh-news/how-thousands-of-investors-in-himachal-lost-crores-of-rupees-in-crypto-scam-101697743306509.html.