How Did One Woman Help Take Down Powerful Polygamist Leader Warren Jeffs?
Published By admin with Comments 1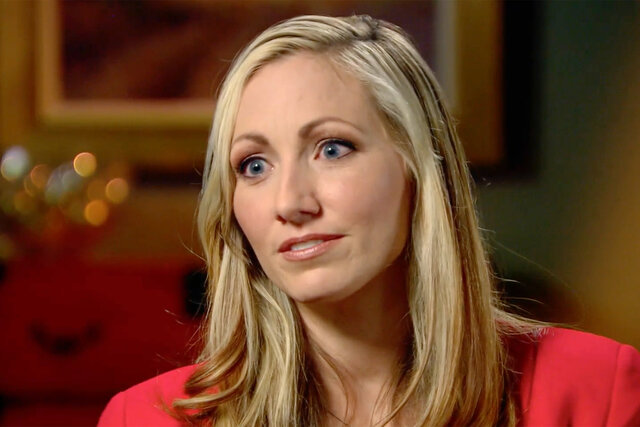 Rebecca Musser wore red when she walked into a Texas courtroom to testify against the man who had once threatened to "break" her.
Warren Jeffs — the leader of the Fundamentalist Church of Jesus Christ of Latter-Day Saints — was on trial for child sexual assault after prosecutors alleged that he married teenagers and children as part of the polygamist religion he led.
Musser, a former member herself, helped put Jeffs away for life with her testimony while wearing a color that had been forbidden in their strict, religious community, according to "Dateline: Secrets Uncovered," airing Wednesdays at 8/7c on Oxygen.
It was the final showdown between the adversaries, who had clashed for years ever since Musser began to question some of the reclusive community's ways.
Musser, one of 25 siblings, was once a devout member of the FLDS, where she was known as "Sister Becky." The women in the sect wore prairie dresses and kept their long hair swept up in braids as they were taught to "keep sweet," a phrase used to convey the idea that women should be obedient and do whatever is asked of them.
Musser's father enrolled her and her siblings in the FLDS school known as Alta Academy, where they learned the tenets of the FLDS faith.
It was there that Musser first crossed paths with Warren Jeffs, who served as the school's goofy, yet unyieldingly strict, principal.
"There was always a calculated part of him, about what his next best move was, whether it was for power or position, but I never felt completely relaxed around him," Musser said.
Jeffs was the son of FLDS prophet Rulon Jeffs, who was believed among his followers to speak directly to God.
Content retrieved from: https://www.oxygen.com/dateline-secrets-uncovered/crime-news/how-did-rebecca-musser-take-down-polygamist-warren-jeffs.