Horrific murder trial photos reveal Lori Vallow's youngest son JJ was wearing red pajamas and a night diaper, bound by thick duct tape and wrapped in a bag – while her daughter's remains were too badly burned for an autopsy
Published By admin with Comments 0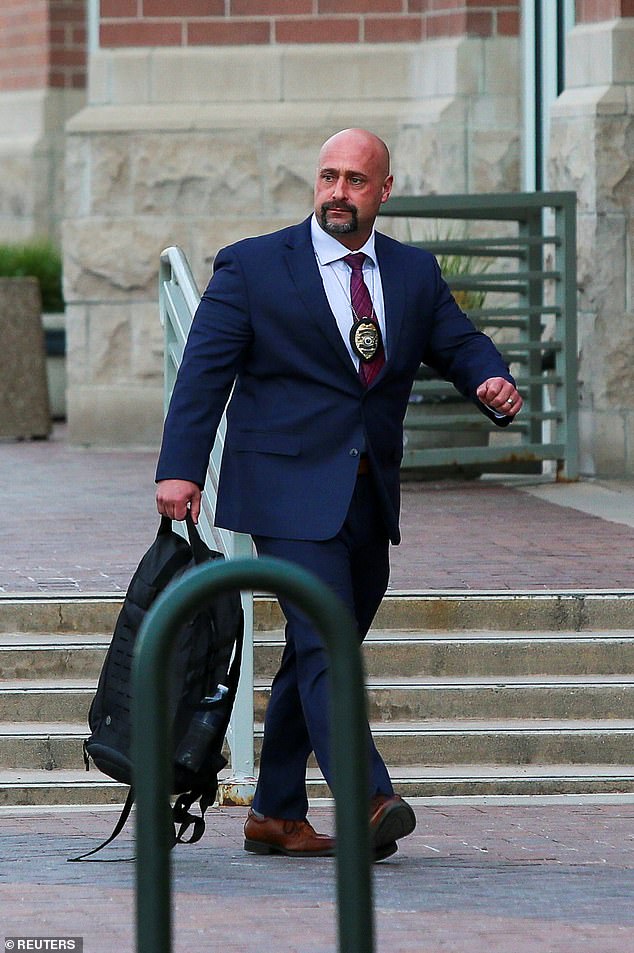 Horrific photos of JJ Vallow's remains were shown to jurors on Tuesday afternoon after the trial was briefly paused while Vallow lodged a failed request to be excused for the evidence.
Vallow's lawyers said she found the testimony of Detective Ray Hermosillo earlier in the day 'emotional' and didn't want to hear the remainder of his evidence.
But Judge Steven Boyce dramatically denied the request and Vallow was forced to stay in court as jurors saw pictures that included JJ's remains taken to the Ada County Coroner's office.
There were gasps in the courtroom as harrowing photographs of the boy were projected onto large screens.
After the medical examiner removed the bag wrapped around JJ, the little boy's body was found to be bound by thick layers of duct tape – with 'a thick layer across his mouth jaw line to jaw line', Hermosillo said.
He was wearing red pajamas, a pull-up night diaper and covered in a blue child's blanket.
Vallow spent much of the afternoon session slouched in her seat with her head propped up by her arm, in an apparent attempt to avoid eye contact with anyone else in the courtroom – a marked shift from her previously calm appearance during much of the proceedings.
JJ's grandfather, Larry Woodcock, broke down and sobbed in the public gallery during the highly distressing testimony.
Hermosillo said: 'Through the videos and pictures that we had seen of JJ for the last eight months… the tips coming in, everything we had obtained and looked at, I was able to recognize that same little boy lying on the table to be JJ Vallow. He had the same haircut.'
He added there 'was some visible bruising on his arms that the medical examiner had pointed out to us.'
Tylee's remains were so badly damaged and burned that the coroner was unable to conduct an autopsy, the detective said.
Content retrieved from: https://www.dailymail.co.uk/news/article-11960677/Idaho-detective-tells-Lori-Vallow-trial-jury-chilling-scene-discovering-childrens-bodies.html.