Haredi protesters clash with police outside Jerusalem cellphone store
Published By admin with Comments 1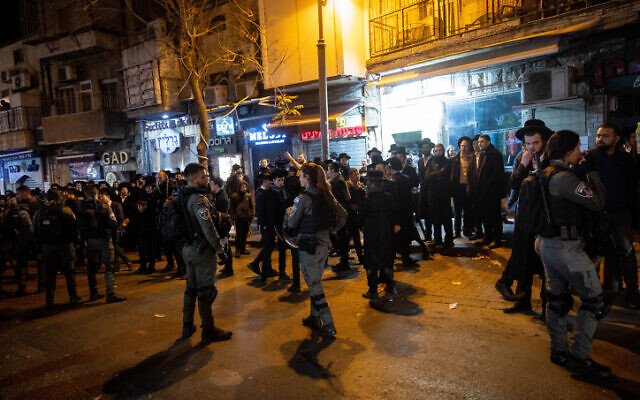 Hundreds of ultra-Orthodox men clashed with police outside a Jerusalem cellphone store Sunday evening, as a protest against the sale of phones that can access the internet turned into a brawl.
Demonstrators who gathered on Malchei Israel Street in the capital's Geula neighborhood shoved officers guarding the store as they attempted to vandalize it, and then began shooting pepper spray and hurling eggs and other objects at the cops, a police spokesperson said.
One person was arrested after being caught hurling eggs at officers. Police eventually managed to clear the demonstration.
The protest was the latest in a series helf outside cellphone stores in ultra-Orthodox neighborhoods of Jerusalem, where some puritanical religious leaders have sought to block the sale of phones or other devices that could give members of the insular Haredi community greater access to the outside world.
Content retrieved from: https://www.timesofisrael.com/haredi-protesters-clash-with-police-outside-jerusalem-cellphone-store/.