Grandmother of Lori Vallow victim blasts Manson follower Leslie Van Houten's release & fears 'cult mom' could share fate
Published By admin with Comments 0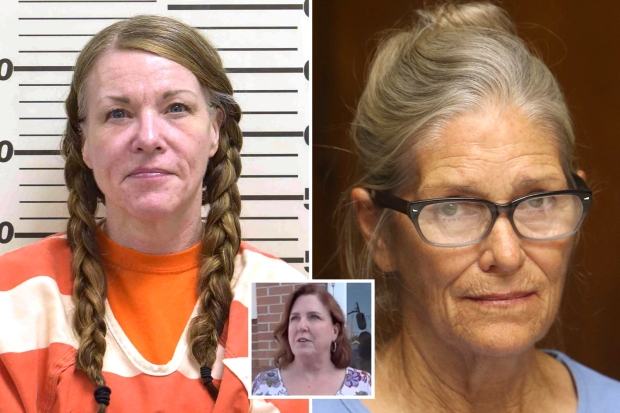 THE grandmother of JJ Vallow, who was murdered by his mother, Lori Vallow Daybell, slammed the release of Manson Family member Leslie Van Houten and fears her grandson's killer may share the same fate.
Van Houten, 73, was the youngest member of the bloodthirsty Manson Family to be convicted in 1971.
She killed California grocer Leno LaBianca, 44, and his wife Rosemary, 38, during a horrific knife attack two years earlier aged just 19.
During the slayings – which took place just days after the murder of actress Sharon Tate and four others – Van Houten held down Mrs. LaBianca while someone else stabbed her.
She later also admitted to stabbing her after she died.
Woodcock's comments came after Jennifer Coffindaffer, a retired FBI agent shared her disgust over the release, dismissing several excuses others have made regarding Van Houten.
"The LaBiancas didn't get to have a life or enjoy family or receive letters, or have a nice meal, or feel the sun on their face. But no one cares," she wrote. "No one remembers the victims, Only the murderers."
Content retrieved from: https://www.the-sun.com/news/8597225/jj-vallow-grandmother-slams-leslie-van-houten/.