From ultra-Orthodox rabbi to openly transgender: Abby Stein tells her story in St. Louis
Published By admin with Comments 1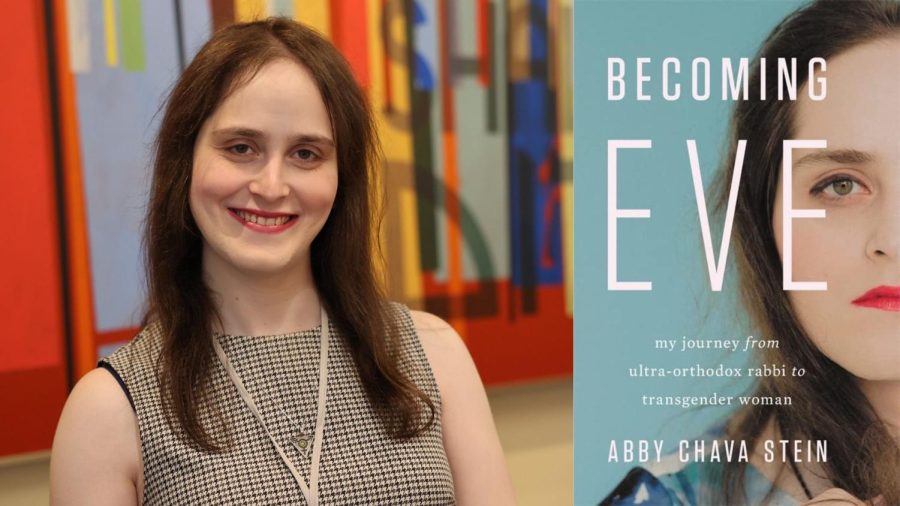 Celebrating our differences and uniqueness as individuals is a hallmark Jewish value. So recognition of people who identify as LGBTQ+ is an ideal way to acknowledge their oneness. That's a key message delivered by Rabbi Abby Stein, the first openly transgender woman raised in a Hasidic community.
Stein was a featured speaker at the Songleader Boot Camp (SLBC), where she spoke to Jewish leaders about her journey from ultra-orthodox rabbi to becoming a woman activist, author and educator. Stein also spoke to a packed audience at the Jewish Community Center on Feb. 20 as part of the SLBC Community Speaker Series. The following day, Stein sat down with the St. Louis Jewish Light and discussed her work, the challenges faced by the Jewish LGBTQ+ community, and her secret talent (she makes a killer gefilte fish).
Growing up in Brooklyn, N.Y.'s Williamsburg neighborhood, Stein was expected at a young age to become a rabbi.  It was, after all, the family business. Stein is a 10th generation descendant of the Baal Shem Tov (regarded as the founder of Hasidic Judaism). The only problem was Stein, who was born a male named Yisroel, knew from about the age of 5 that she was a girl. Another challenge was shyness.
"Believe it or not, I was extremely socially awkward until I came out," said Stein, 31. "And I had no friends as a child, which came from having a hard time relating to boys. And being friends with girls wasn't an option where I came from. So that was really hard. When I was raised, I was groomed. Scary words, I know. I was groomed to become a rabbi and a community leader."
Content retrieved from: https://stljewishlight.org/top-story/from-ultra-orthodox-rabbi-to-openly-transgender-abby-stein-tells-her-story-in-st-louis/.