Ethel Cain and the haunting of religious trauma
Published By admin with Comments 0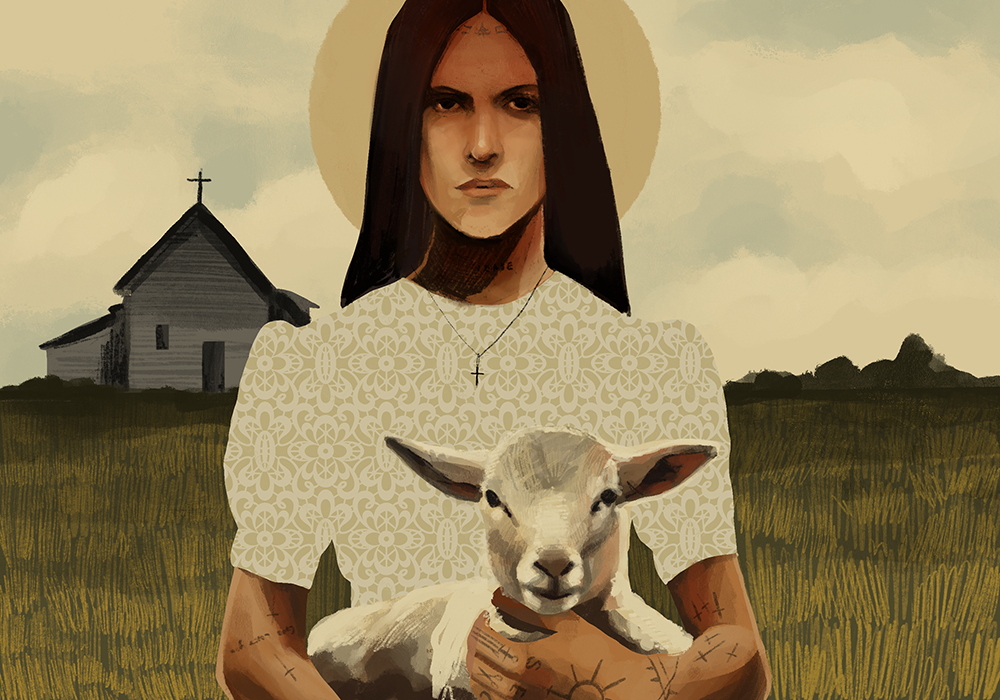 I don't know how to heal religious trauma. How do you begin to piece through decades of devotion? When the house of your belief is burned to the ground, the work of turning over the rubble, looking for valuables is tedious and painful. You might find treasures intact in the ash, but some things you felt were sacred have been caught in the fire and will never be what they once were. I turned to religion for an answer to my own pain, looking for a novena or a portrait of Our Lady that would heal the deep wounds inflicted by Christians, but while religion claims it can save you from anything it has a hard time saving you from itself.
I first heard about Hayden Anhedönia — better known by her alter ego, Ethel Cain – on TikTok from raving teens spellbound by the artist. They testified that her debut album, "Preacher's Daughter," was dark, gruesome and transcendent: the best thing they had heard all year. Upon first listen, I understood what had them hooked.
The album opens with the sound of a Southern preacher mid-sermon on "Family Tree (Intro)." It's enough to transport anyone with southern roots back to a dilapidated white chapel; the kind with a sign out front that reads "Hell is Real. Jesus Saves," a fan buzzing in the corner against the oppressive heat and old wooden pews that are hard and unforgiving. Ethel introduces herself with the lyric "These crosses all over my body/ Remind me of who I used to be." Before we even know Ethel we know her scars, etched by a collision of faith and inner turmoil.
Cain's thoughts on humanity are rather hopeless, reflecting "Jesus can always reject his Father/ But he can not escape his mother's blood/ He'll scream and try to wash it off of his fingers/ But he'll never escape what he's made up of." To Ethel Cain, humanity seems to be a curse; a curse that will play itself out over the course of her life.
"Preacher's Daughter" goes on to tell that story and the horrors that await Ethel Cain. It is a Southern Gothic gem, an unapologetically raw and brutal nightmare.
Content retrieved from: https://www.ncronline.org/culture/ethel-cain-and-haunting-religious-trauma.