Doomsday cult leader who says he is reincarnation of Jesus is turning 1,500 children into sex slaves on remote Philippines island, lawmakers say
Published By admin with Comments 0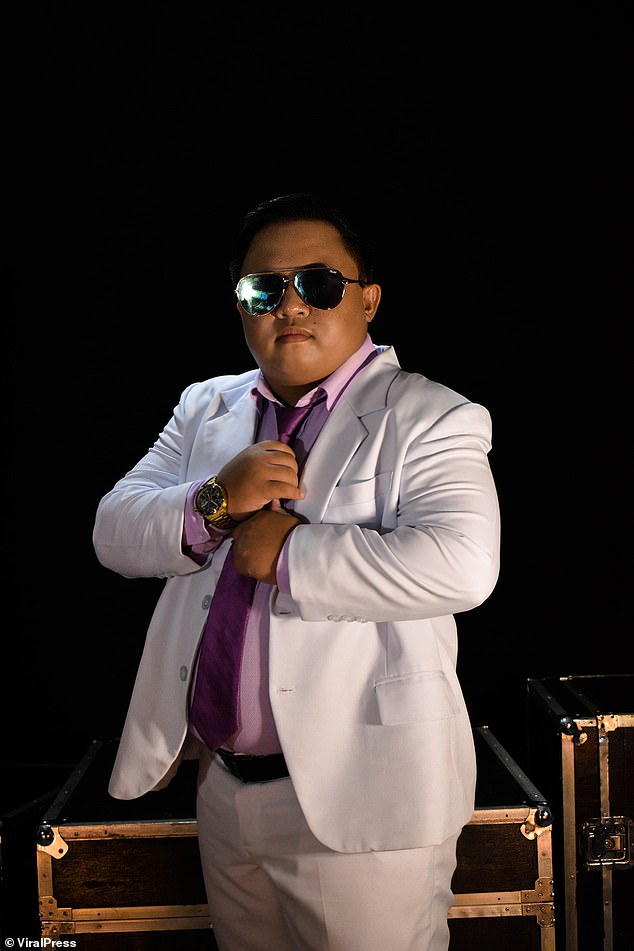 Clad in a white suit with gold watch and aviator sunglasses, the leader of quasi-religious cult Omega de Salonera looks more pop star than a Messiah.
But Jey Rence B Quilario was this week accused of heading a doomsday cult where 'rape, sexual violence, child abuse, forced marriage was perpetrated on minors'.
Quilario, who claims to be a reincarnation of Jesus, was named using congressional privilege as well as his group in connection to 'widespread exploitation'.
And Save the Children has urged the Filipino government to take immediate action to free the estimated 1,500 children held by the cult on a remote island.
On Monday the chairman of the senate committee on women and children senator Risa Hontiveros said: 'This is a harrowing story of rape, sexual violence, child abuse, forced marriage perpetrated on minors by a cult in the municipality of Socorro, Surigao del Norte.
'We are talking about over a thousand young people in the hands of a deceitful, cruel, and abusive cult… real children are in danger, and time is of the essence. We cannot, we must not, look away.'
Content retrieved from: https://www.dailymail.co.uk/news/article-12552057/Jey-Rence-Quilario-omega-salonera-jesus-sex-slaves.html.