Danny Masterson will NOT be retried on rape charge in which jurors failed to reach a verdict – and is now set to be sentenced in September for sexually assaulting two women at his Hollywood Hills home
Published By admin with Comments 0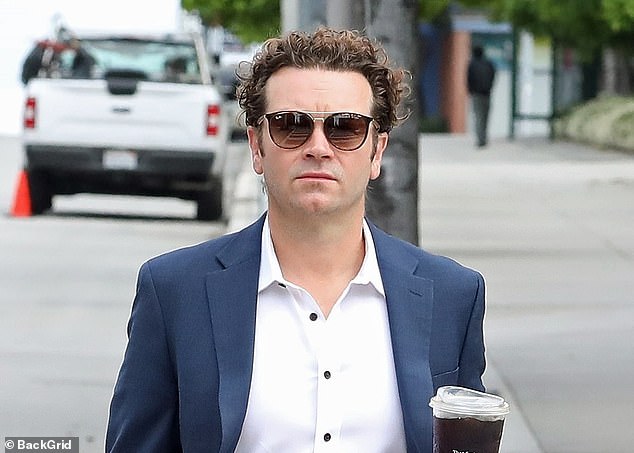 Prosecutors announced on Tuesday they will not retry actor Danny Masterson on a rape charge jurors failed to reach a verdict on earlier this year.
In May, Masterson, 47, was convicted on two of three rape charges, but the jury was hung in regards to the third, which involved the rape of a former longtime girlfriend.
After being found guilty on the other two, he was immediately taken into custody and is currently being held in the LA County Men's Central Jail.
For those two charges he is due to be sentenced on September 7 and may face a potential sentence of 30 years to life in prison, according to the LA County District Attorney's Office.
Even though prosecutors said on Tuesday the third charge would not be retried, they said that Masterson's former girlfriend would still testify at his sentencing hearing.
In all three cases Masterson – star of That '70s Show – was accused of sexually assaulting women in his Hollywood Hills home between 2001 and 2003. All three women were, like him, members of the Church of Scientology.
During their deliberations on the third charge earlier this year, jurors asked to re-hear portions of her testimony and portions of a videotaped interview.
They also looked at transcripts from that interview between the same woman and two Los Angeles Police Department detectives in January 2017.
The jury was the second to hear the case against Masterson, who was charged in 2020 with three counts of rape by force or fear involving the three women on separate occasions.
During the first trial last year, jurors leaned in favor of acquittal on all three counts – voting 10-2 on one count, 8-4 on another and 7-5 on the third – but they were unable to reach a unanimous decision so the judge declared it a mistrial on November 30.
Prosecutors confirmed in January that they wanted to retry the actor, and Los Angeles Superior Court Judge Charlaine Olmedo rejected a defense effort to have the charges dismissed.
Another hearing in Masterson's case will be held on August 4 so attorneys can discuss plans for victim-impact statements during the actor's sentencing hearing in September.
Content retrieved from: https://www.dailymail.co.uk/news/article-12288439/Danny-Masterson-not-retried-rape-charge-jurors-failed-reach-verdict.html.