Cult deaths prompt Kenyan sisters, religious leaders to call for strict scrutiny of churches
Published By admin with Comments 0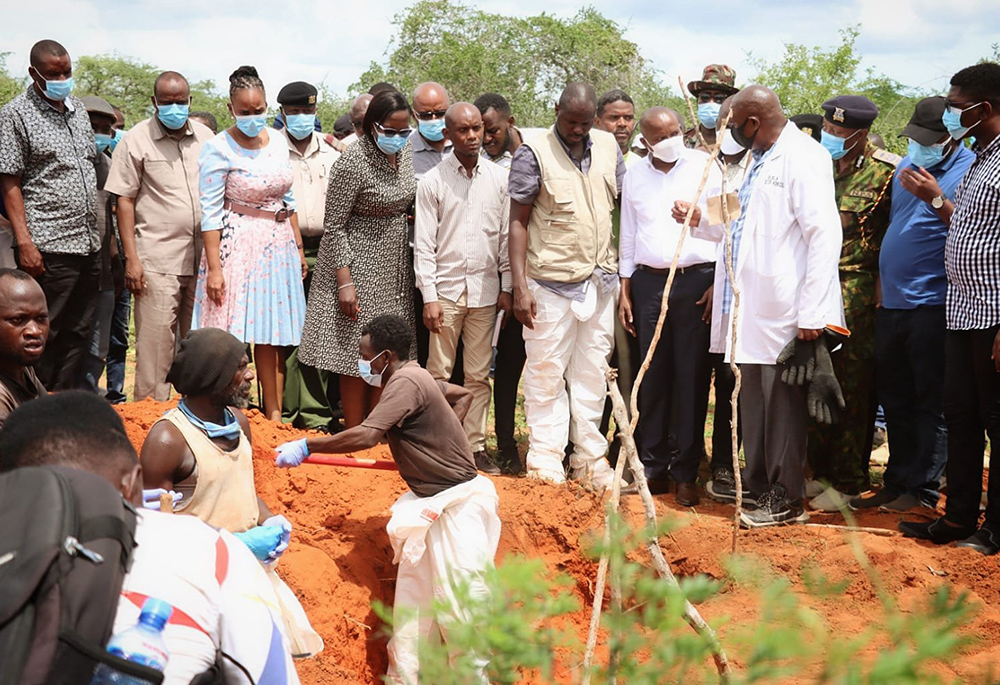 Morris Yimbo is struggling to come to terms with losing his three sons in a starvation cult in the forest of Shakahola, a deeply traditional remote village of southeastern Kenya.
Paul Mackenzie, a self-proclaimed pastor who in 2003 founded the Good News International Church, is believed to have lured and brainwashed more than 100 of his followers — including children — into starving themselves to death in order to meet Jesus Christ. According to survivors, some were killed. As of May 1, officials had exhumed 110 bodies from Mackenzie's property, according to The Associated Press.
Yimbo, 46, said his brother Wickliffe Omondi lured Yimbo's eldest son Vincent Lihanda, 21, into the cult in 2020 before his two younger siblings Godwin Maxwell, 17, and Collins Lijodi,14, followed him. Yimbo said that during the pandemic school closures, his brother — a staunch follower of Mackenzie — escaped with his children to the forest in Shakahola, about 570 miles from their home in Kisumu.
"My children had started developing weird behaviors, and they [would] go for night vigils with my brother without my consent," he told Global Sisters Report, adding that he tracked his children for several months with the help of the police after they disappeared. On March 15, his search ended when he found their bodies buried in shallow graves in Shakahola forest. "The survivors told me my sons were strangled to death while trying to escape fasting."
Yimbo is among hundreds of people who have lost their loved ones to Mackenzie's starvation cult. The police are still searching Mackenzie's 800-acre parcel of land for more bodies, as reports from the Kenya Red Cross Society show that hundreds more remain missing. Some cult followers are reported to be fasting currently in the forest, though the police have already rescued dozens of them.
Content retrieved from: https://www.globalsistersreport.org/news/cult-deaths-prompt-kenyan-sisters-religious-leaders-call-strict-scrutiny-churches.