Concerns about Canon Mike Pilavachi 'were voiced' in 2004
Published By admin with Comments 0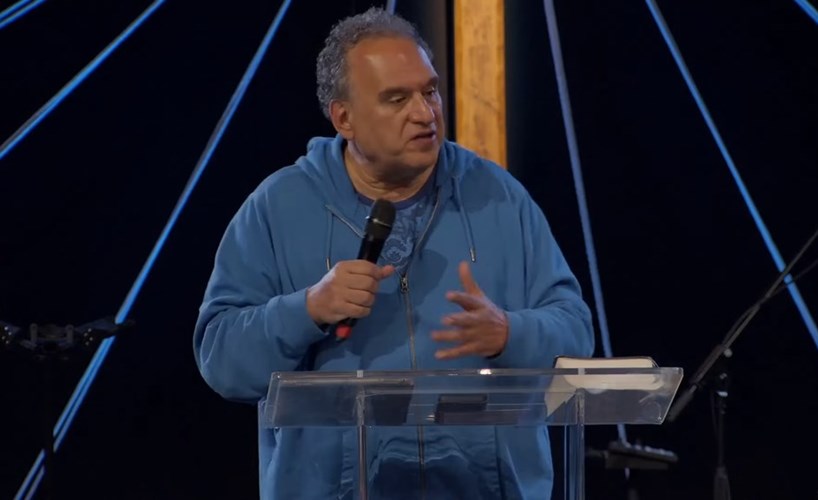 SAFEGUARDING concerns about Canon Mike Pilavachi, the founder of Soul Survivor, were first made almost 20 years ago, it was reported in The Sunday Times this week.
Canon Pilavachi was formally suspended last month (News, 26 May). Since the church first announced that he would "step back" from ministry while a safeguarding investigation was carried out, allegations have been published in national newspapers, including accounts of wrestling and full-body massages (News, 5 May; 19 May).
On Tuesday, The Daily Telegraph reported that more than 100 people had come forward "with information" about Canon Pilavachi, with the allegations "believed to concern physical, emotional and spiritual abuse". A spokesperson told the newspaper that the investigation being carried out by the National Safeguarding Team and the diocese of St Albans continued to receive reports, "some with third hand information and others with direct experience".
While The Daily Telegraph has previously published accounts that senior figures at Soul Survivor "knew of the allegations of psychological abuse, bullying, wrestling, and massages at the time", The Sunday Times has spoken to new sources who have described reporting concerns.
Chris Bullivant, a communications officer at Soul Survivor from 2000 to 2005, reported that he heard in 2004, from a senior pastor, that Canon Pilavachi had massaged an intern at his home. "[The pastor] was incredulous and embarrassed because he knew that it was inappropriate behaviour." Mr Bullivant said that he had reported the incident in September 2004 to a senior member of staff, who, he said, "dismissed it completely out of hand".
Another volunteer and longstanding member of the congregation, who asked to remain anonymous, told the newspaper that, in 2006, he had contacted a senior cleric in the diocese of St Albans to report his concerns about Canon Pilavachi's behaviour: "On one occasion, at one of the Soul Survivor festivals, I heard there was a teenager who Mike had taken away for wrestling after one of the meetings. They drove away from the festival to wrestle in a field somewhere. It made my eyebrows go up."
The meeting lasted more than an hour, he said. "His final comment, which I remember vividly, was, 'Well, thank goodness the press hasn't heard about this.'"
The report is the latest addition to a string of newspaper articles giving voice to former staff and members of the congregation at Soul Survivor. The church itself has given no details of the allegations that prompted a National Safeguarding Team investigation. Canon Pilavachi has made no public comment.
Besides allegations of inappropriate behaviour with young men, some of whom served as interns, the reports include accounts of the teaching and culture at Soul Survivor. A former staff member told The Sunday Times that Canon Pilavachi had told his staff that "if you're gay, you can no longer be part of the leadership and worship team — you have to sit in the pews." Several people have described the experience of being singled out as a "favourite" by Canon Pilavachi, only to be subsequently "dropped" without explanation. Another theme is the centrality of Canon Pilavachi to the church and festival: the sense that he was the axis around which it all revolved.
Some narratives have been queried, including the suggestion that Soul Survivor was a "cult". After a clip was circulated that showed Canon Pilavachi apparently berating a keyboard player on stage, the musician in question resisted the suggestion that this was "bullying", and emphasised that this was "all in fun and banter. He was not being malicious towards me at all."
Content retrieved from: https://www.churchtimes.co.uk/articles/2023/9-june/news/uk/concerns-about-canon-mike-pilavachi-were-voiced-in-2004.