Billie Eilish's Creepy 'Swarm' Character Is Inspired by a Real Cult Everything you need to know about the Grammy-winning artist's acting debut, a role that drew from the infamous NXIVM cult.
Published By admin with Comments 0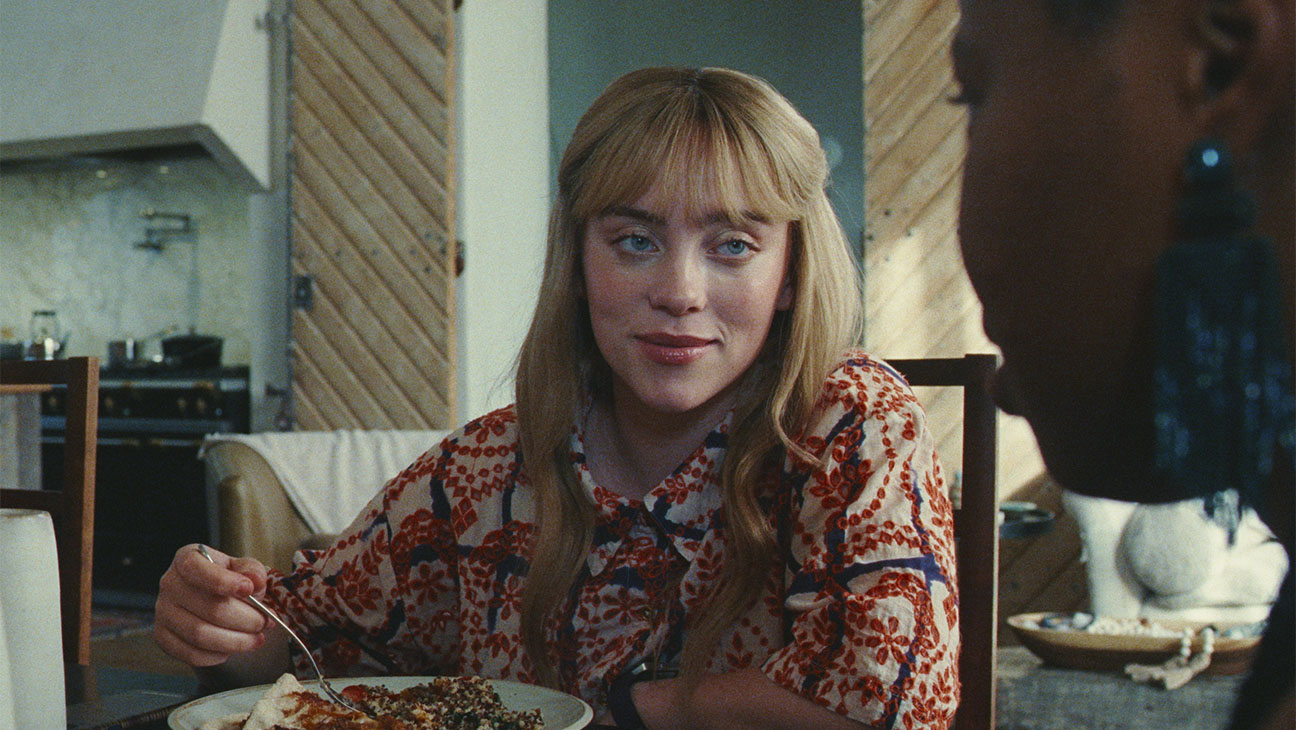 Swarm, co-created and co-executive produced by Janine Nabers and Donald Glover, features a slew of celebrity cameos, including Rory Culkin and Paris Jackson. But episode four's celebrity guest star — the Grammy-winning Billie Eilish — has delivered one of the series' buzziest appearances.
Set between 2016 and 2018, Swarm follows Dre (Dominique Fishback), a fan of the fictional Beyoncé-esque music icon Ni'Jah, whose love for her favorite singer crosses the line from obsessive to murderous. After setting off on a cross-country journey, she meets a slew of characters — and commits a slew of crimes.
Alongside killing a string of haters in the name of her icon, Dre hits the road to see her favorite star at Bonnaroo despite not having a wristband, but gets pulled over in Tennessee by a racist cop.
While trying to get him off her tail at a gas station, a young white woman comes to her rescue, with Dre following her back to a compound full of more seemingly friendly women. It's a group led by Eilish's Eva, whose warm and inviting nature hides something more sinister underneath.
Eilish, who is in her acting debut, was suggested by Swarm casting director Carmen Cuba, Nabers told The Hollywood Reporter (Nabers' full interview publishes on Monday). "When she pitched [Billie Eilish] for the role of Eva, we were like, 'Oh, she's really cool! Let's go with it!' And it worked out," said Nabers. "She was great!"
While Eva says she "feels so drawn" to Dre and suggests she's "part of the tribe now," it becomes clear as Dre spends more time that Eva's setup is less a commune and more a cult. The women wear the same colors and share the same body brands. Eva, the "female empowerment" group's executive director, hosts training and healing sessions with Dre, who gets lured in following a hike.
It's reminiscent of several Hollywood-adjacent cults, most clearly the NXIVM cult, which involved actresses like Alison Mack, who is currently serving a three-year prison sentence. Nabers has said Eilish's character was inspired by that cult and it's leader Keith Raniere, who was sentenced to 120 years in prison and fined $1,750,000 in the high-profile sex-trafficking case.
Content retrieved from: https://www.hollywoodreporter.com/tv/tv-news/billie-eilish-swarm-nxivm-cult-1235353604/.