Arizona polygamist sect leader pleads not guilty in new underage-sex indictment
Published By admin with Comments 0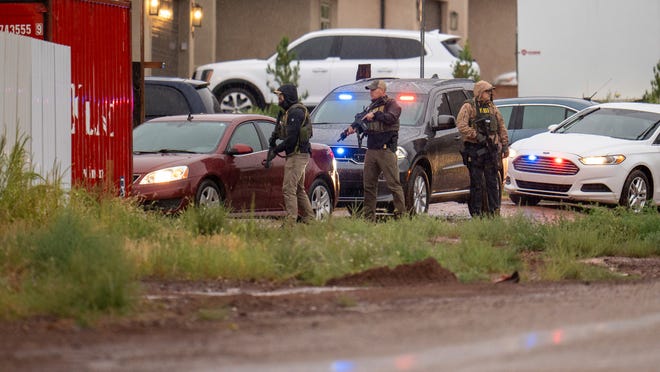 An Arizona polygamist sect leader and three of his followers pled not guilty in U.S. District Court on Friday to charges against them in a 55-count federal indictment alleging the sexual coercion of underage girls.
All four remain in custody because they were considered flight risks and a danger to the girls. Bateman and two women are being held without bond.
In September, Samuel Bateman, 47, was arrested by federal agents and accused of destruction of evidence. At the time, nine underage girls were removed from his home and placed into Arizona Department of Child Safety custody.
A new indictment, unsealed earlier this month, alleges that over four years Bateman coerced at least 10 underage girls to join him after claiming that God wanted them to be his wives. Bateman now faces 51 felony counts.
A month after the initial arrest, Bateman, Naomi Bistline, Donnae Barlow, and Moretta Johnson, who Bateman claimed were his wives, were arrested and charged with kidnapping charges after an attempt was made to abduct the nine girls across state lines.
Content retrieved from: https://www.azcentral.com/story/news/local/arizona/2023/05/26/flds-sect-leader-samuel-bateman-to-appear-in-us-district-court/70261005007/.