Arizona dad Ben Thibaudeau fears doomsday wife may have crossed into CANADA after snatching their 16-year-old son and flying to Idaho with her daughter and brother – because they believe the boy is the 'key' to the SECOND COMING
Published By admin with Comments 0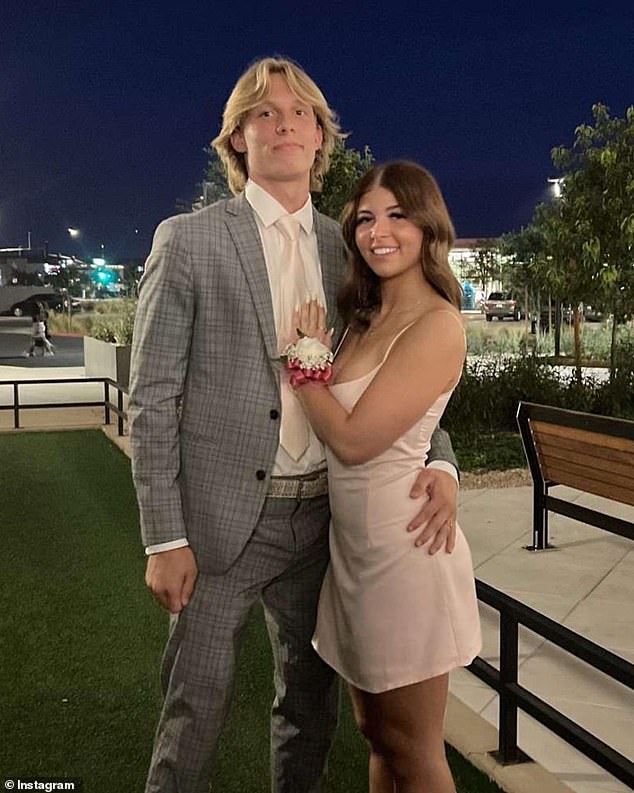 Ben Thibaudeau fears his son Blaze, 16, may have been snuck into Canada by his estranged wife Spring, who he says abruptly bought thousands of dollars of survival gear and cut off all communication because she believes their son has been chosen by God.
The boy is believed to be with his devoutly religious Mormon mother, sister Abi Snarr, 23, and uncle Brooke Hale – but his father believes the teen has been taken against his will and is concerned for his safety.
Gilbert Police Department in Arizona said that on Wednesday it had launched an investigation into his disappearance and is understood to have accessed video of the family landing at Boise Airport in Idaho.
Ben told East Idaho News that he has received credible information the group then passed over the Canadian border using passports, and noted many of the survival supplies were geared for cold weather.
The disturbing claims show some similarities to the behavior of 'Doomsday cult' mom Lori Vallow, who was obsessed with the apocalypse and moved her children to the state to be with religious fantasist Chad Daybell.
Content retrieved from: https://www.dailymail.co.uk/news/article-12680085/Doomsday-Arizona-mom-survival-blaze-thibaudeau-Idaho-vanishes-Second-Coming.html.