Andrew Tate said he broke a woman's jaw and that his business was a 'scam' ahead of Romanian charges
Published By admin with Comments 1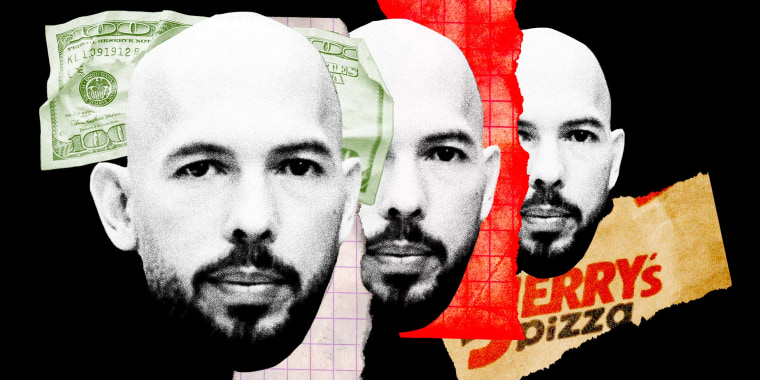 Andrew Tate once called his sexually explicit webcam business a "total scam" and boasted on his website that he lured women in by getting them to fall in love with him.  The 36-year-old influencer also boasted on a podcast that he broke a woman's jaw in a bar fight and "got away with it."
Those are just some of the details found in an NBC News review of Tate's media appearances, website records and archives of his Instagram and YouTube accounts following his December arrest in Bucharest, Romania where he lives.
Romanian authorities arrested him, his brother and two women on suspicion of human trafficking, rape and forming an organized crime group, according to Reuters. Tate has denied the claims, and all four have contested their continued detention.
Tate remains in custody after a Romanian court last week denied his appeal of a judge's decision to hold him for 30 days, citing the "possibility of them evading investigations," according to the Associated Press.
The British-American internet personality, most recently known for making misogynistic statements online to his millions of followers, has documented many details about the webcam sex business at the center of the Romanian allegations.
Content retrieved from: https://www.nbcnews.com/tech/internet/andrew-tate-custody-arrest-romania-business-allegations-rcna64070.