An inside look at the 'Satanic, neo-Nazi' pedophile cult that ensnared NYC man arrested on gun charges
Published By admin with Comments 0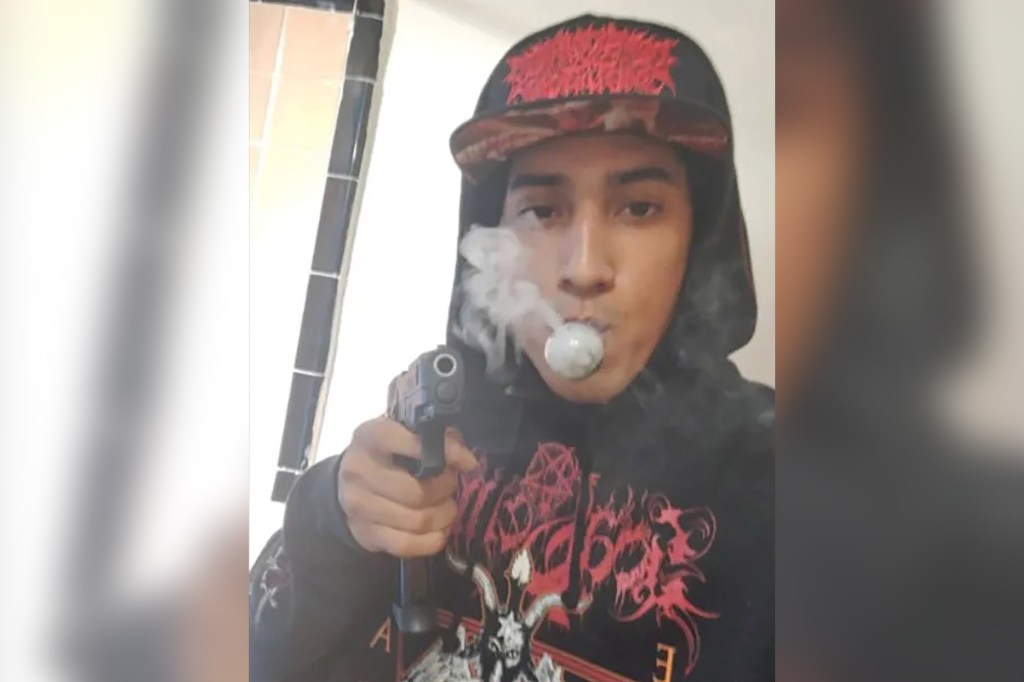 A Satanic pedophile cult uncovered by the FBI after the arrest of a Queens man two years ago is an offshoot of a much older neo-Nazi organization that wants to destroy Western civilization, according to an overseas nonprofit that's been tracking the hate group.
Federal authorities stumbled upon the newer group – which is named "764" but goes by a number of aliases – while investigating Angel Almeida, a 23-year-old convicted felon from Queens who was busted with a gun in November 2021.
The loosely organized commune of creeps appears to be intensely interested in targeting kids on the internet, then threatening, intimidating or blackmailing them into recording acts of self-mutilation, animal abuse, sex acts and even their own suicides, according to an FBI warning issued earlier this month.
But sources told The Guardian that 764 is an outgrowth of an older, larger organization known as the Order of Nine Angles — which the Institute for Strategic Dialogue (ISD) called a "decentralized, Satanic, neo-Nazi organization" bent on the overthrow of Western governments.
The group — commonly referred to as O9A — believes the West's Judeo-Christian heritage "corrupts modern society," according to the ISD, an independent, non-profit human rights organization based in London.
As such, it wants to "replace the current order with a new imperial order based on fascism, social Darwinism and Satanism," the institute wrote.
"O9A followers are encouraged to commit random acts of extreme violence, sexual assaults and the 'culling' of human victims to accelerate the breakdown of the current Judeo-Christian Western system," the ISD said, adding that the group's ideology has become more influential among neo-Nazi circles in recent years.
Content retrieved from: https://nypost.com/2023/09/28/an-inside-look-at-the-satanic-neo-nazi-cult-that-ensnared-queens-man-arrested-on-gun-charges/.