An evangelical cult leader assassinated Santa Claus in front of a bunch of kids
Published By admin with Comments 1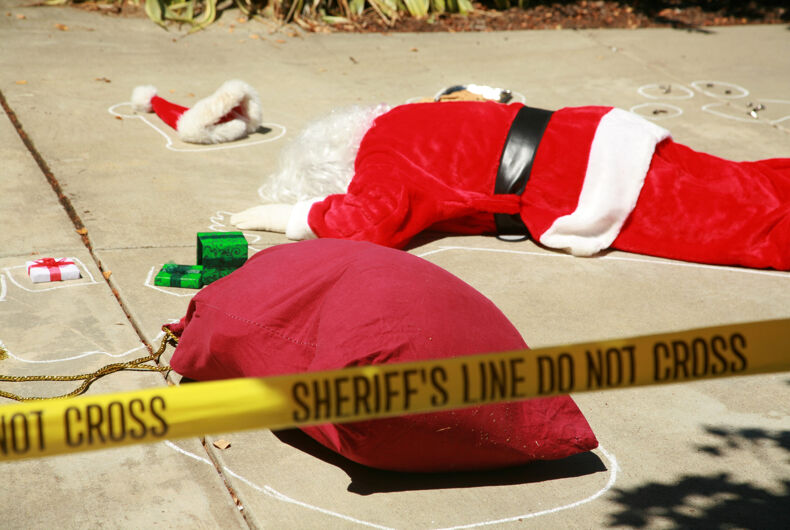 Paul Schafer raised his weapon, exhaled evenly, and waited for Santa Claus' rotund, crimson body to float into his crosshairs. Then he pulled the trigger.
Conservative pundits and Evangelical figureheads notoriously spend December keening over "The War on Christmas," penning books on the subject, producing TV segments on its spread, and demanding legal protections against "liberals" who nefariously suppress seasonal jolliness.
But, historically speaking anyway, the most egregious crimes against Christmas—like canceling it altogether—have ironically been perpetrated by either religious conservatives or fascists. (Keeping in mind the Venn Diagram of these groups overlap heavily.)
Example: Paul Schafer, devout anti-gay Christian cult leader and convicted Nazi pedophile, took The War on Christmas to new lows back in the mid-20th century by staging the murder of Santa Claus in front of children.
To fully appreciate the insanity of this dramatic assassination, some background is needed on how an Evangelical titan like Schafer landed in Chile with an audience of kids.
PauBorn December 4, 1921, young Paul was raised by poor Lutheran parents near Bonn, Germany. Like many adolescent boys of his generation, Adolph Hitler was his idol. Schafer desperately wanted to join the Nazi Schutzstaffel, or SS, but had tragically blinded himself in one eye with a dinner fork while tying his own shoes—don't ask how, the best primary sources only offer that Paul was "clumsy"—a few years prior, making him unfit for service due to poor depth perception. He spent World War II as a Nazi Luftwaffe medic instead, tending soldiers in active war zones while studying Hitler like a second father figure, particularly the leader's percussive public speaking style.
Content retrieved from: https://www.lgbtqnation.com/2022/12/evangelical-groomer-assassinated-santa-claus/.