American comic Moses Storm makes his UK debut appearance with Perfect Cult
Published By admin with Comments 0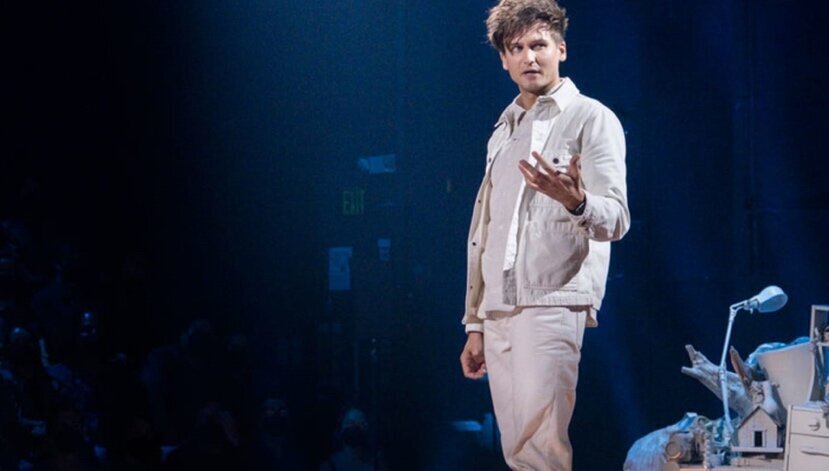 After the success of his HBO stand-up special Trash White produced by Conan O'Brien, American comic Moses Storm makes his UK debut appearance with Perfect Cult. It's generous to say Moses Storm was raised in a cult. Because he was raised in a profoundly unsuccessful doomsday cult.
Throughout his childhood and adolescence, Moses and his family were some of the very few members of a loose-knit, far-flung doomsday cult who spent their days street preaching, holding giant neon signs, and condemning people to a fiery eternity. Outside of rock shows, concerts, marathon finish lines, and parades, they roared that the world would end in a horrific apocalyptic hell at any minute – but if you joined the cult, you would be saved.
Started by Moses' great-uncle after he was concussed playing college football and claimed to have seen God, three families joined the cult initially, but whilst their recruitment drive was enthusiastic, it was largely futile. When approaching people in Walmart yelling, "You are headed for hell!" failed to draw in more followers, the original group started having a whole lot of children. "They just made members", says Moses. Which is how he came to be.
Growing up homeless and consistently believing the world was about to end, Moses developed a remarkable ability to find humour in his dark and unusual upbringing, primarily as a way of gaining attention over his four siblings.
Having been convinced the world was about to perish, Moses never thought comedy would be a sustainable career choice. His whole belief system came crumbling down in his teens when his upbringing was exposed to, in his words, 'a rational human being'. Everything unravelled, and he knew things had to change. Unable to get a job because of his lack of social skills and inability to read or write, he turned to the open mic scene in LA, thinking it would help him scrape by on his own in the big city.
Perfect Cult is Moses' story of living on a repurposed Greyhound bus with his family, not knowing where in the country he would wake up, and the traumatic experience of being raised by parents who truly believed God was about to destroy the Earth. Moses ponders what makes a cult successful? And what does success actually mean when doomsday is fast approaching?
Content retrieved from: https://essex-tv.co.uk/american-comic-moses-storm-makes-his-uk-debut-appearance-with-perfect-cult/.