A 10-year-old girl was allegedly kidnapped by her uncle after a 'revelation' from his own uncle – imprisoned Mormon cult leader Warren Jeffs
Published By admin with Comments 1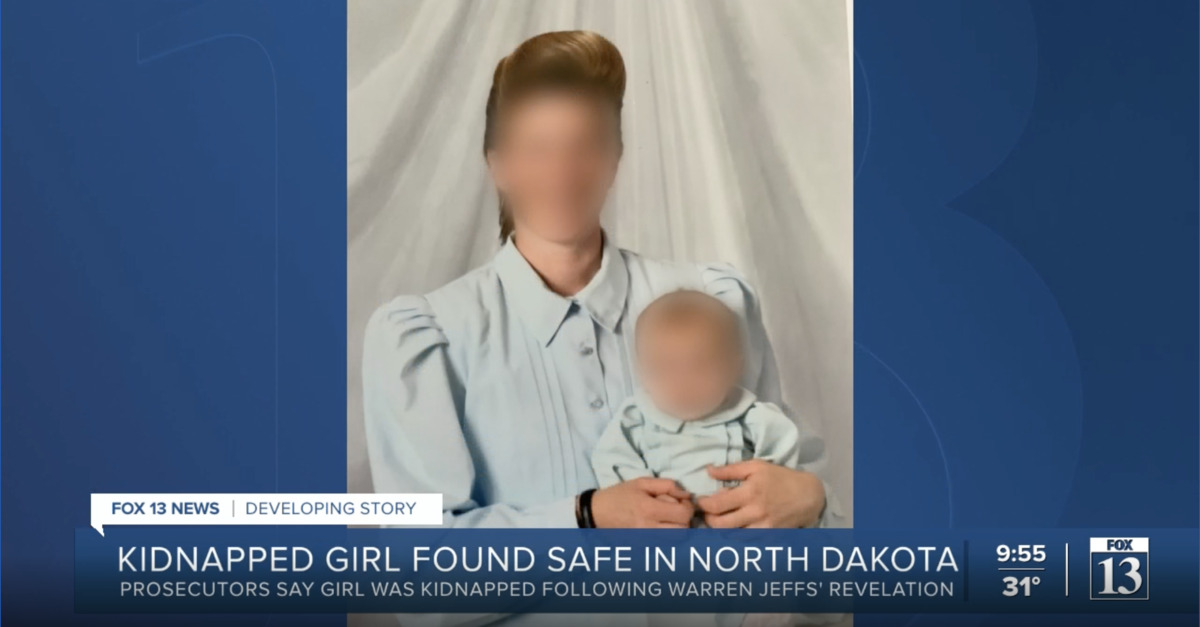 The nephew of an infamous Utah polygamist was arrested by state and federal agents in North Dakota for allegedly kidnapping a 10-year-old girl, multiple law enforcement agencies said Monday.
The 10-year-old girl in question is now safe and will be reunited with her mother, her father told Salt Lake City-based Fox affiliate KSTU.
"She's safe, she's found," Dowayne Barlow told the TV station.
Heber Jeffs, the nephew of imprisoned Mormon sect leader Warren Jeffs, is currently being detained by the Ward County Sheriff's Department in Minot, North Dakota, a deputy there told Law&Crime.
"We are only holding Mr. Jeffs until he is extradited to Utah," Chief Deputy Major Larry Hubbard said in an email. "We were not involved in the arrest, that was the US Marshalls, HSI, and the ND BCI. We have no other information or documents concerning Jeffs."
Content retrieved from: https://lawandcrime.com/crime/a-10-year-old-girl-was-allegedly-kidnapped-by-her-uncle-after-a-revelation-from-his-own-uncle-imprisoned-mormon-cult-leader-warren-jeffs/.