45th Anniversary of the Tragedy of Jonestown Cult leader Jim Jones led hundreds to their death
Published By admin with Comments 0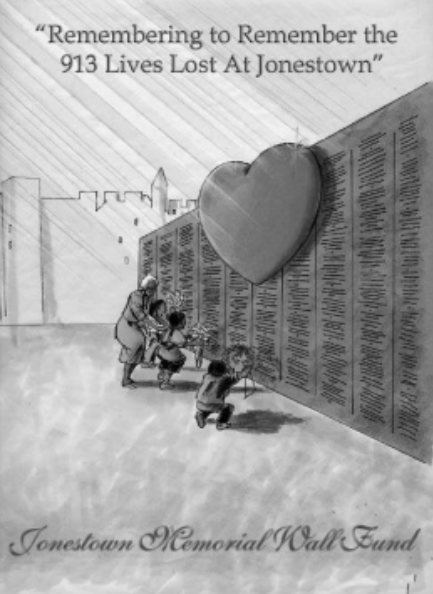 On November 18, 1978, an inexplicable act of evil occurred in the remote Jungles of Guyana, South  America,  resulting in the deaths of 913 people; including 276 children, 40 of them infants.
It is never too late in life or in the day to correct a right or a wrong for justice. The mass grave where many  of the innocent victims are buried right now has a plaque with the name "Jim Jones."
It is our understanding that this was done by members of the Jones family. We join Dr. Jynona Norwood and the staff of the  Jonestown Memorial Wall project, in calling for the name of Jim Jones to immediately be removed from the gravesite! It is beyond sad, mean, and downright disrespectful for his name to be anywhere near those innocent victims of deceit.
We talked with several congressmen and public officials and a resounding statement was repeated over and over. Would a plaque of any kind be near or anywhere near the Holocaust victims' gravesite?
On Saturday, November 18, 2023, the family of those survivors, led by Dr.  Norwood will hold an anniversary ceremony at Evergreen Cemetery, 6459 Camden St. Oakland, CA at 11:00 am.
Content retrieved from: https://texasmetronews.com/65348/45th-anniversary-of-the-tragedy-of-jonestown-cult-leader-jim-jones-led-hundreds-to-their-death/.