40 years since boy died after beating from mom at Allegan County cult
Published By admin with Comments 0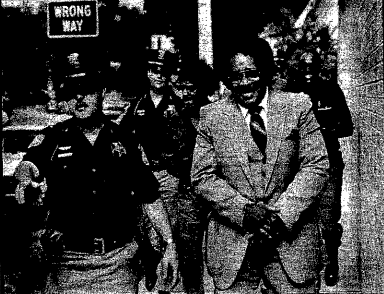 ALLEGAN, Mich. (WOOD) — July 4 marks the dark anniversary of when a mother who was part of a small religious cult beat her son to death in southern Allegan County.
Twelve-year-old John Yarbough and his mother Ethel, 33, lived in rural Grand Junction on the camp of the House of Judah led by "Prophet" William A. Lewis.
Lewis began gaining followers when he was working in Chicago in the 1960s as a radio preacher, claiming to be an Old Testament prophet. He called his followers "Black Hebrew Israelite Jews."
"People don't join groups that don't make sense to them. So a particularly good salesman or salesperson can get you excited about something that you wouldn't necessarily be excited about otherwise," Megan Goodwin, co-director of the Bardo Institute for Religion and Public Policy, told News 8, explaining how cults form and grow.
As Lewis' following grew, the group moved to Michigan.
LIFE AT THE CAMP
Lewis' estimated 100 followers, many of whom were from Chicago, lived in mobile homes on the 22-acre camp in the area of Grand Junction, about 15 miles southwest of Allegan.
The camp was located about a quarter-mile back from the nearest paved road. The property was dotted with signs quoting biblical phrases and all the buildings and at least one car were painted with blue and white stripes.
Law enforcement knew the group to be quiet and secluded, according to the Grand Rapids Press which covered the case of John's death extensively.
"Religion is constitutionally protected. So prosecuting abuse or even identifying the conditions of abuse that groups like this … there can be both a reluctance to get involved in those groups on the part of law enforcement," Goodwin said.
Content retrieved from: https://www.woodtv.com/news/allegan-county/40-years-since-boy-died-after-beating-from-mom-at-allegan-county-cult/.