1 of 2 Kenyan pastors in starvation cult probe eligible for release on bond
Published By admin with Comments 0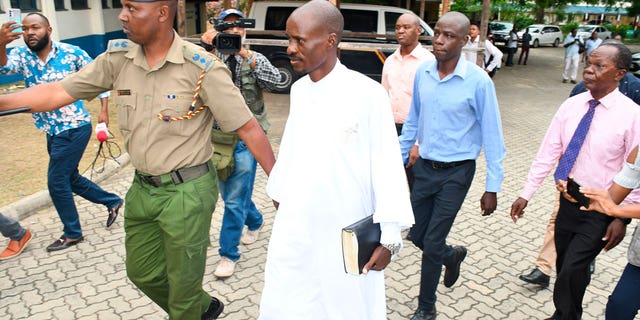 A Kenyan court has set a 3 million shilling bond for pastor Ezekiel Odero, an affiliate of starvation cult leader and mass murder suspect Paul Mackenzie.
Odero's lawyers acknowledge that 15 of his followers died at his church, but all were reported and police did not suspect foul play at the time.
The court claimed it had no reason to keep Odero in custody.
in Kenya
Pastor Ezekiel Odero was arrested last week in connection with the deaths of dozens of his congregants at his coastal megachurch, which draws thousands of people from across the country. Police closed the church, but lawyers have filed an application, scheduled to be heard Monday, to have it reopened.
Content retrieved from: https://www.foxnews.com/world/1-2-kenyan-pastors-starvation-cult-probe-eligible-release-bond.